Discover the new rooms & suites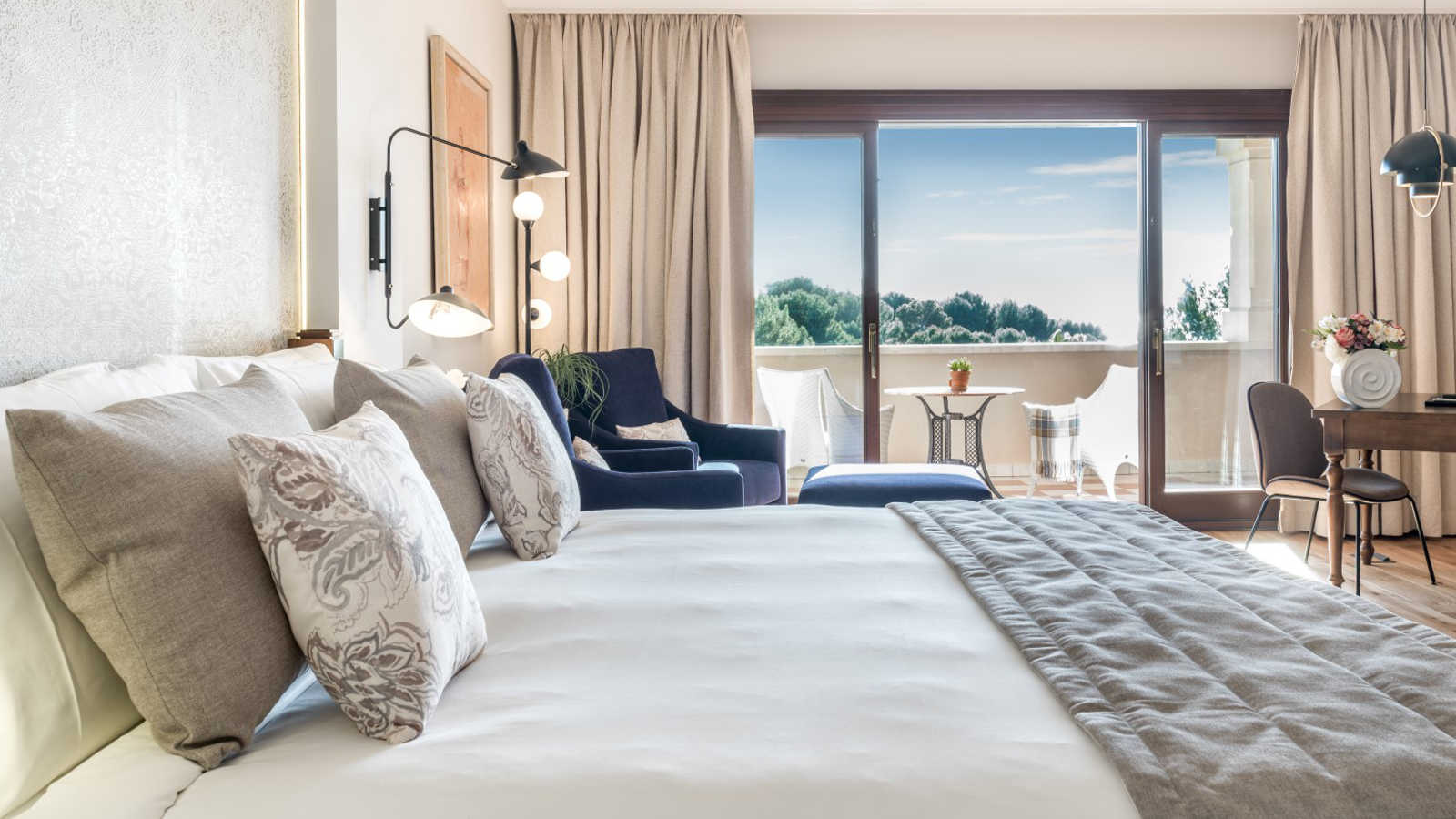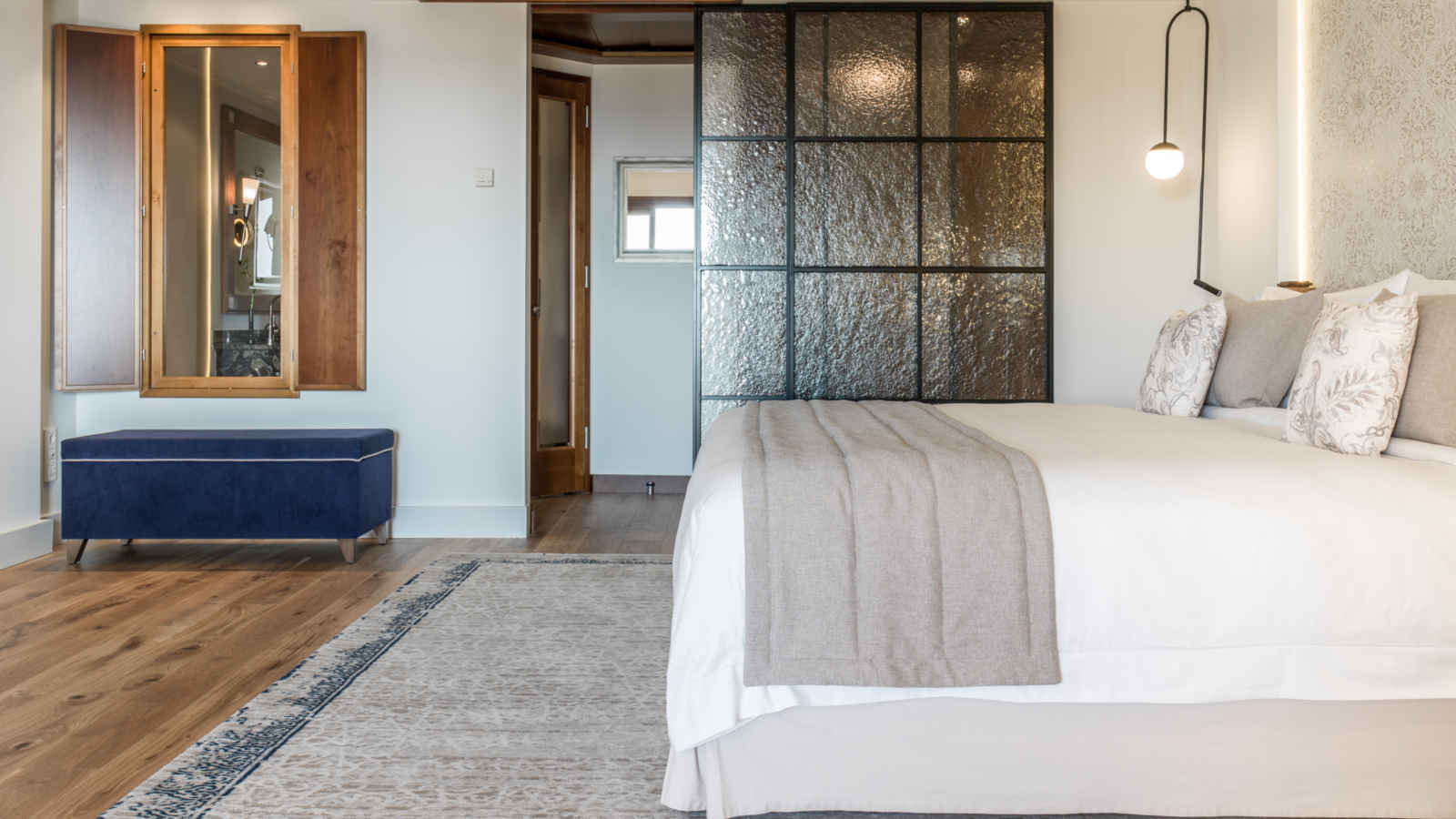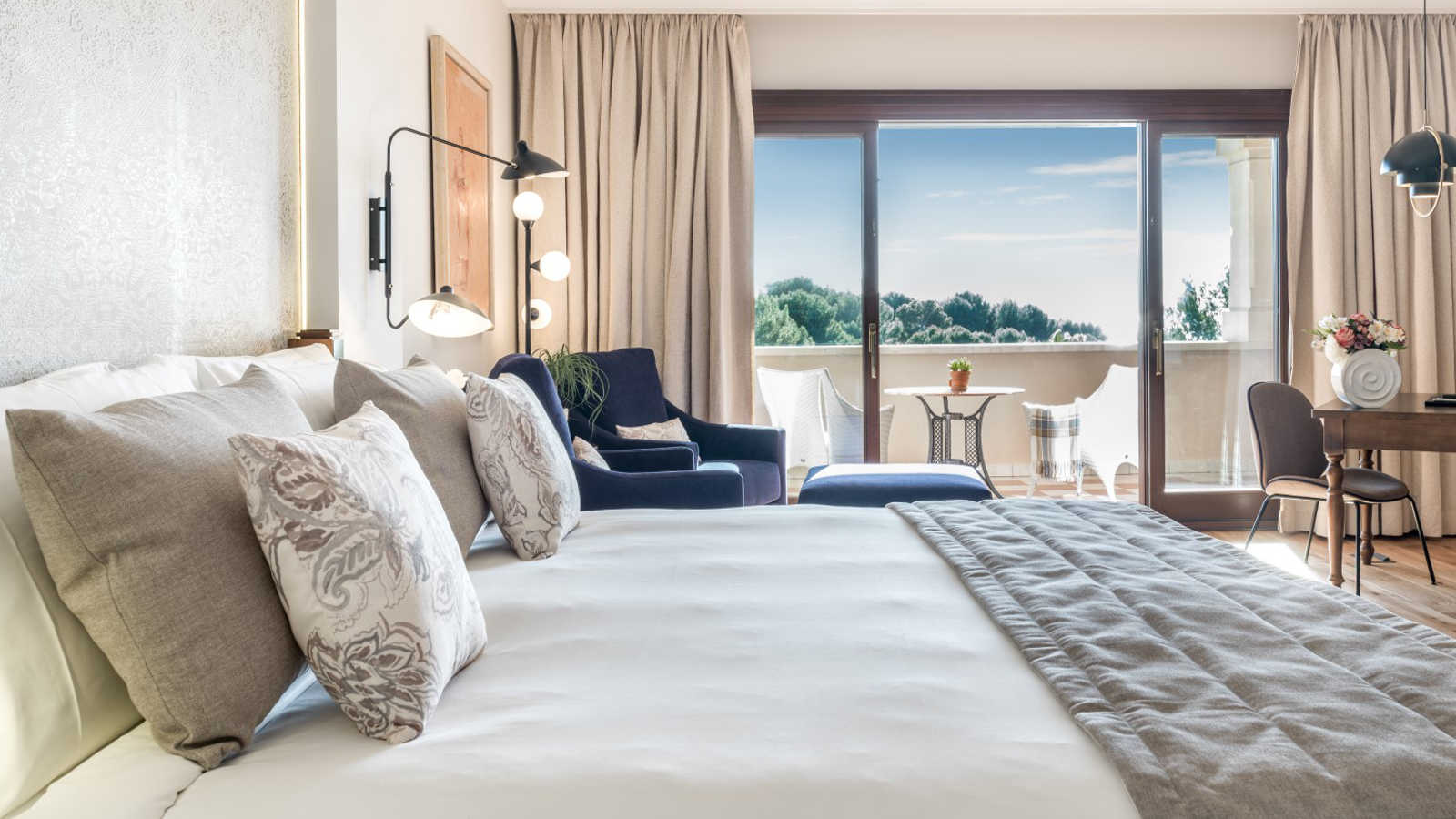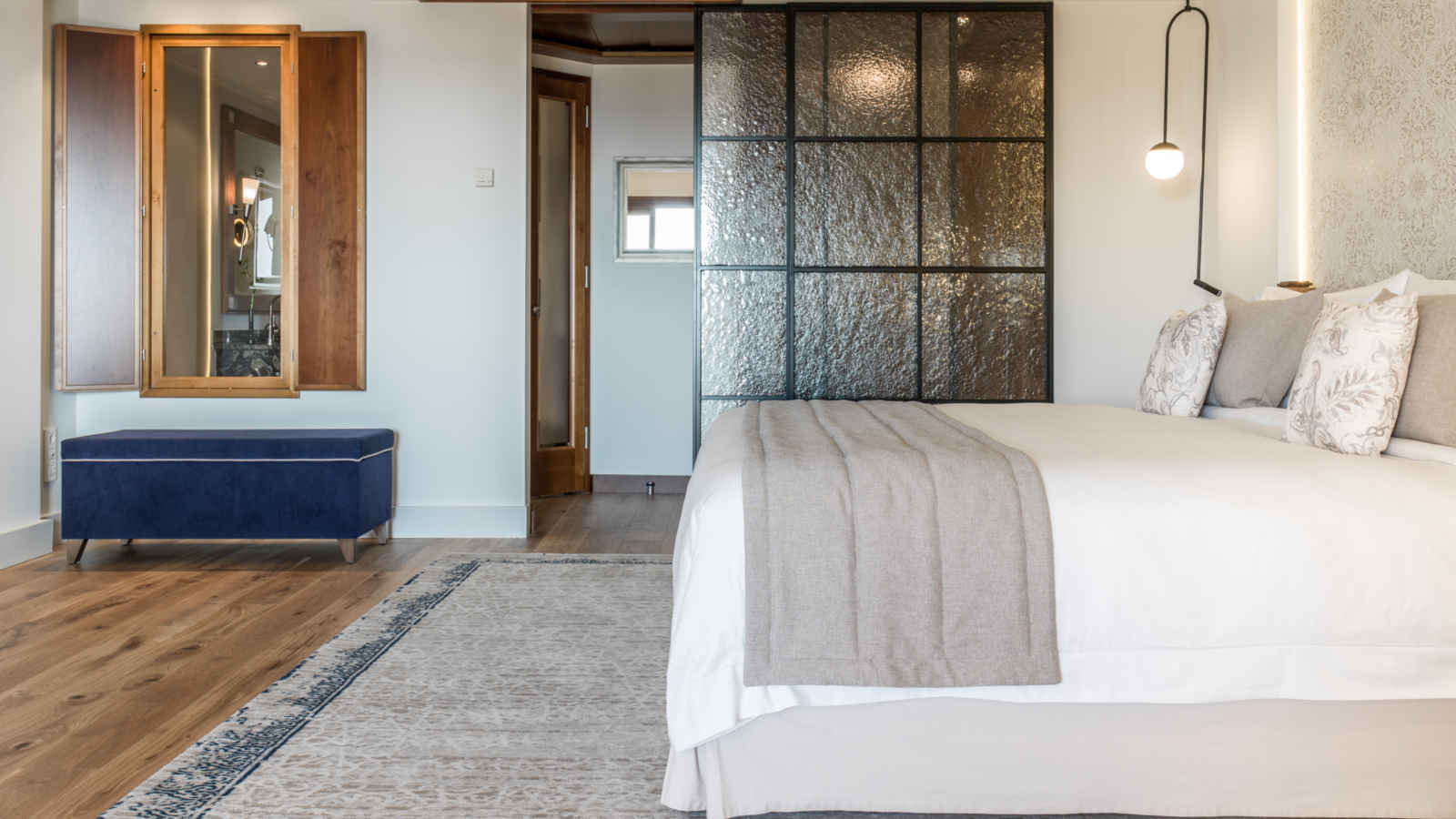 The new St. Regis Mardavall Mallorca Resort room designs express the timeless essence of the island.
They hint at the local olive trees, the clear Mediterranean colors of the earth and the sea, and the gentle warmth of sunlight.
New rooms design
Exquisite details reveal deep local roots.

Artisanal windows are inspired by traditional Mallorcan glass-making techniques, and the iron sliding doors are handcrafted individually on the island.

The dressing room and bedroom areas connect seamlessly for enhanced lightness and sense of space.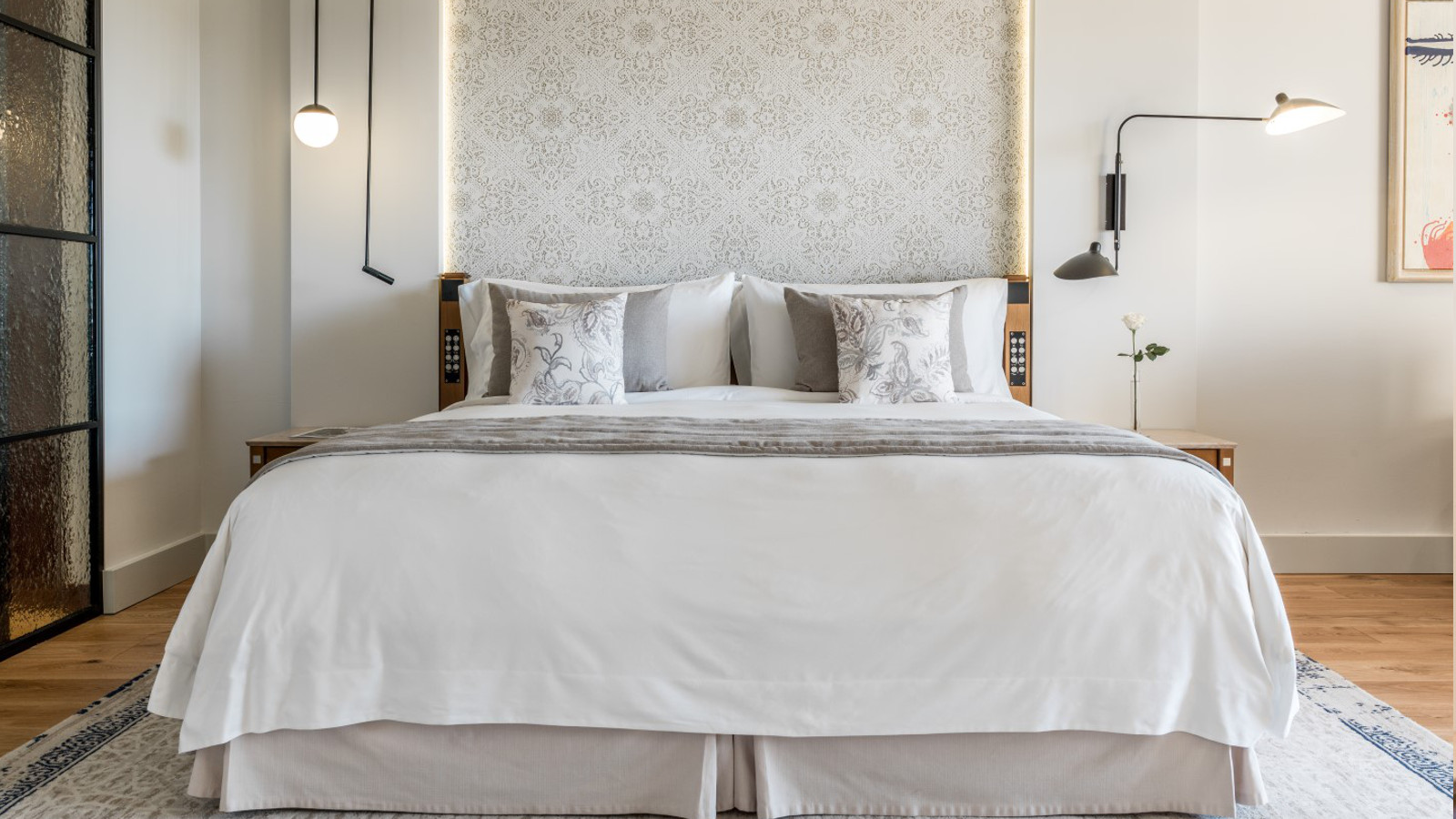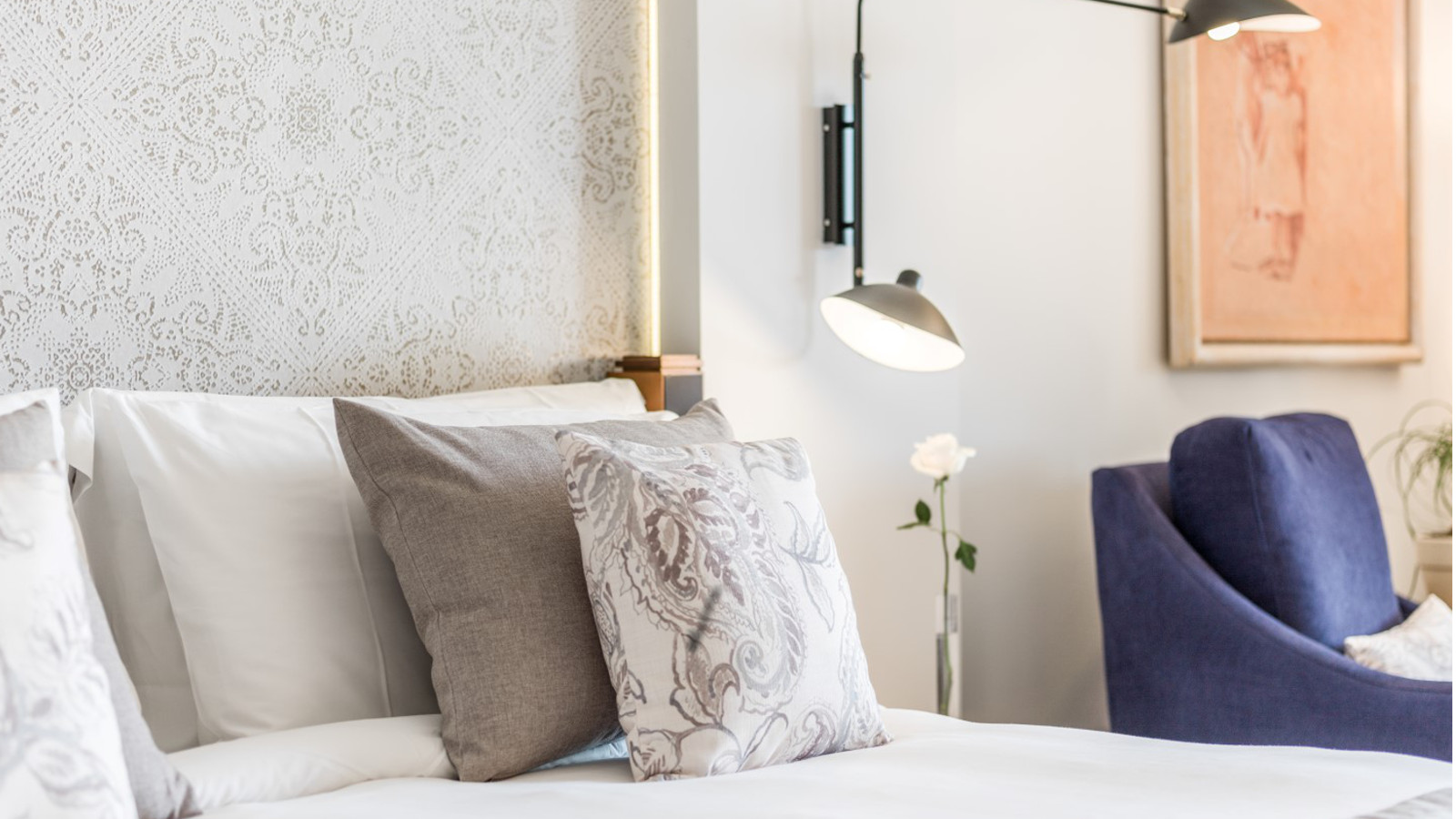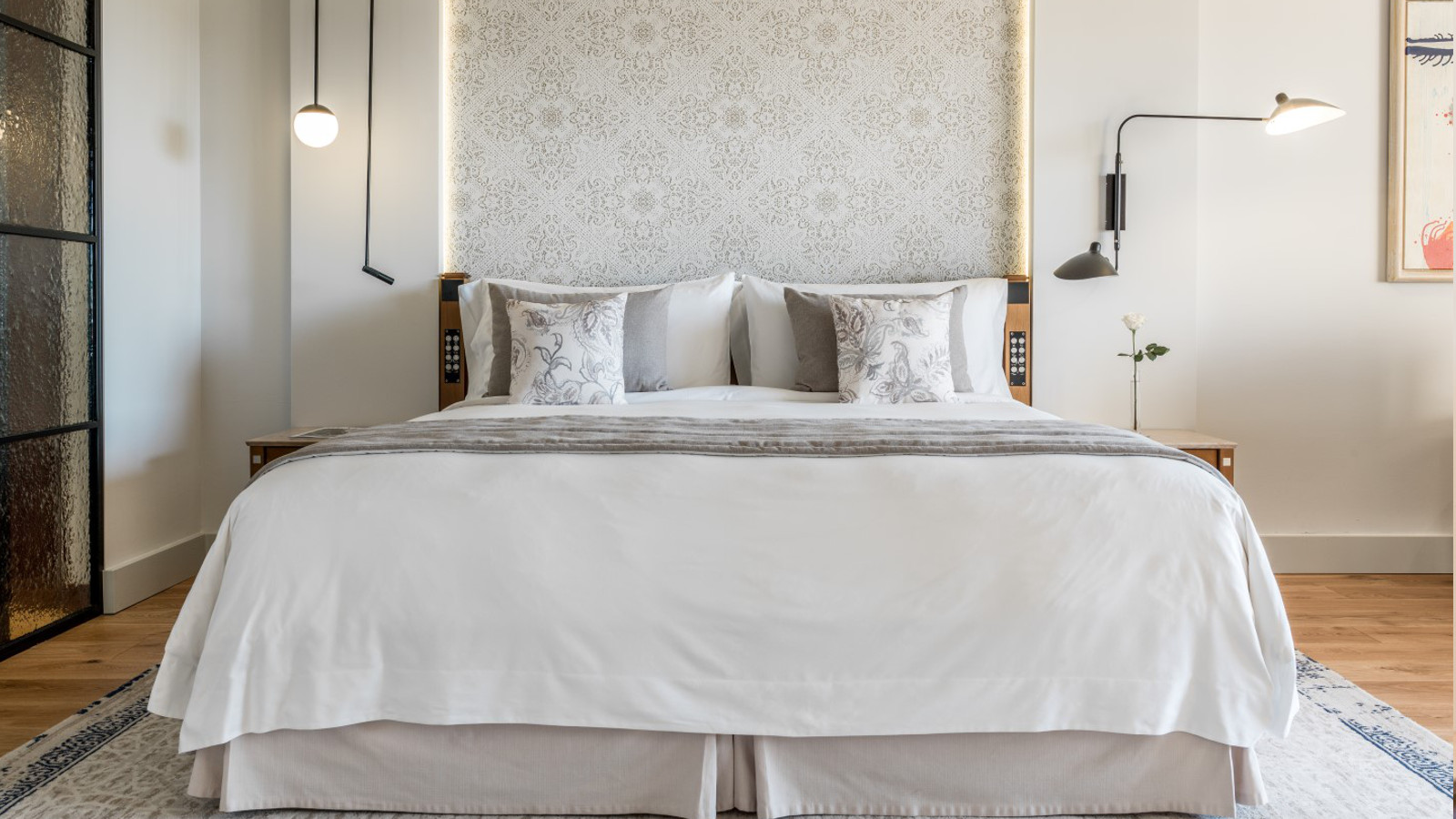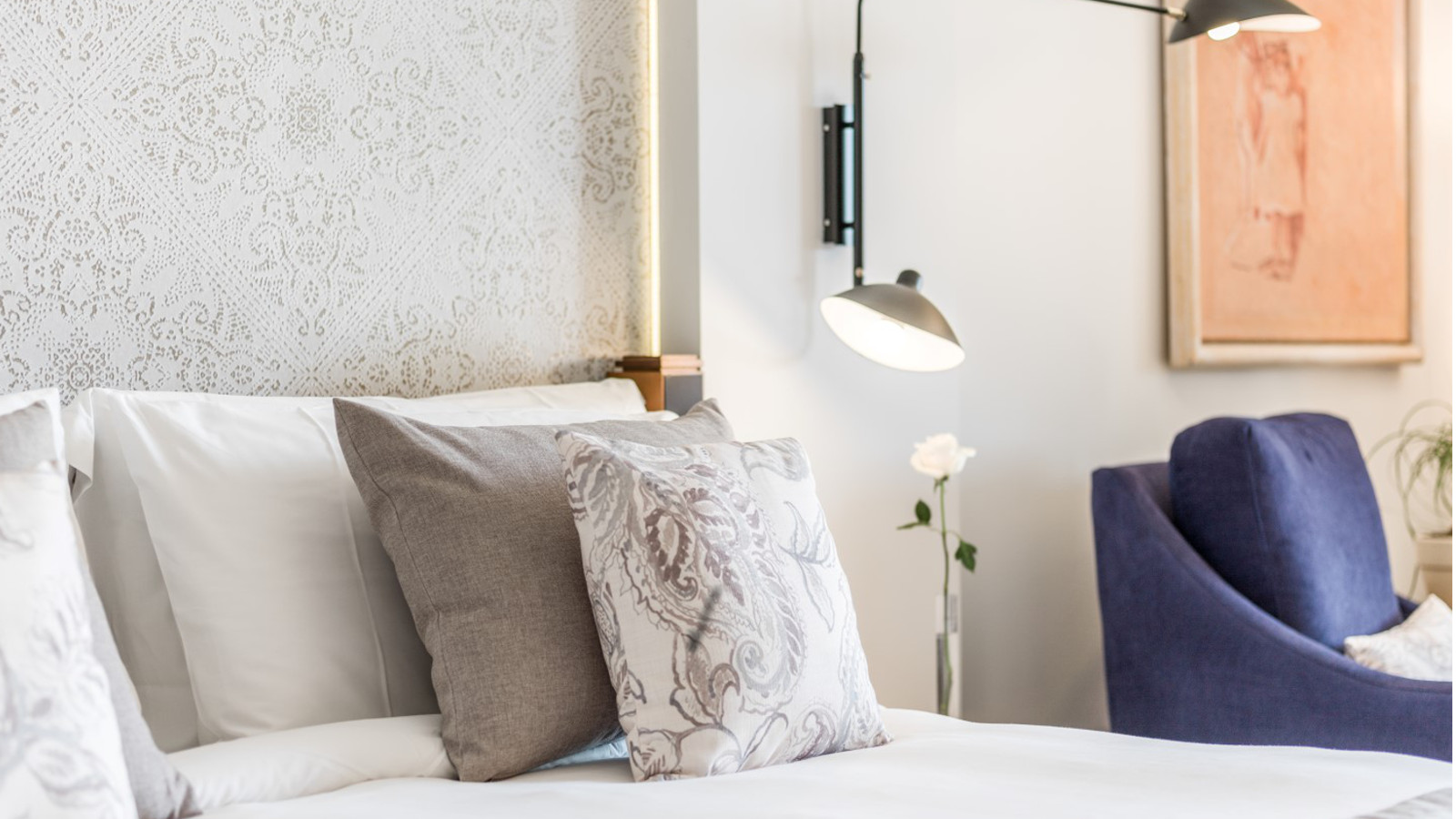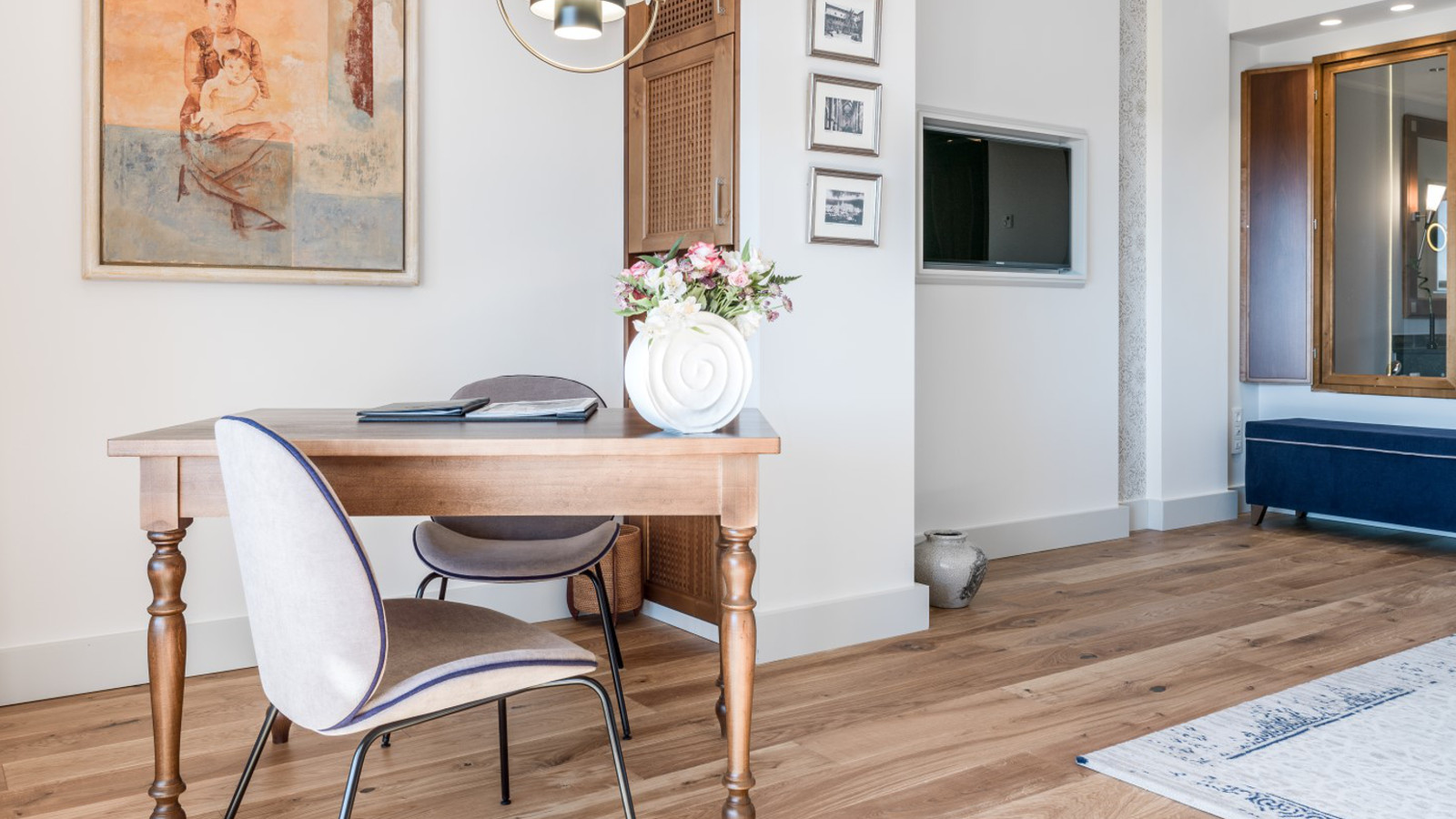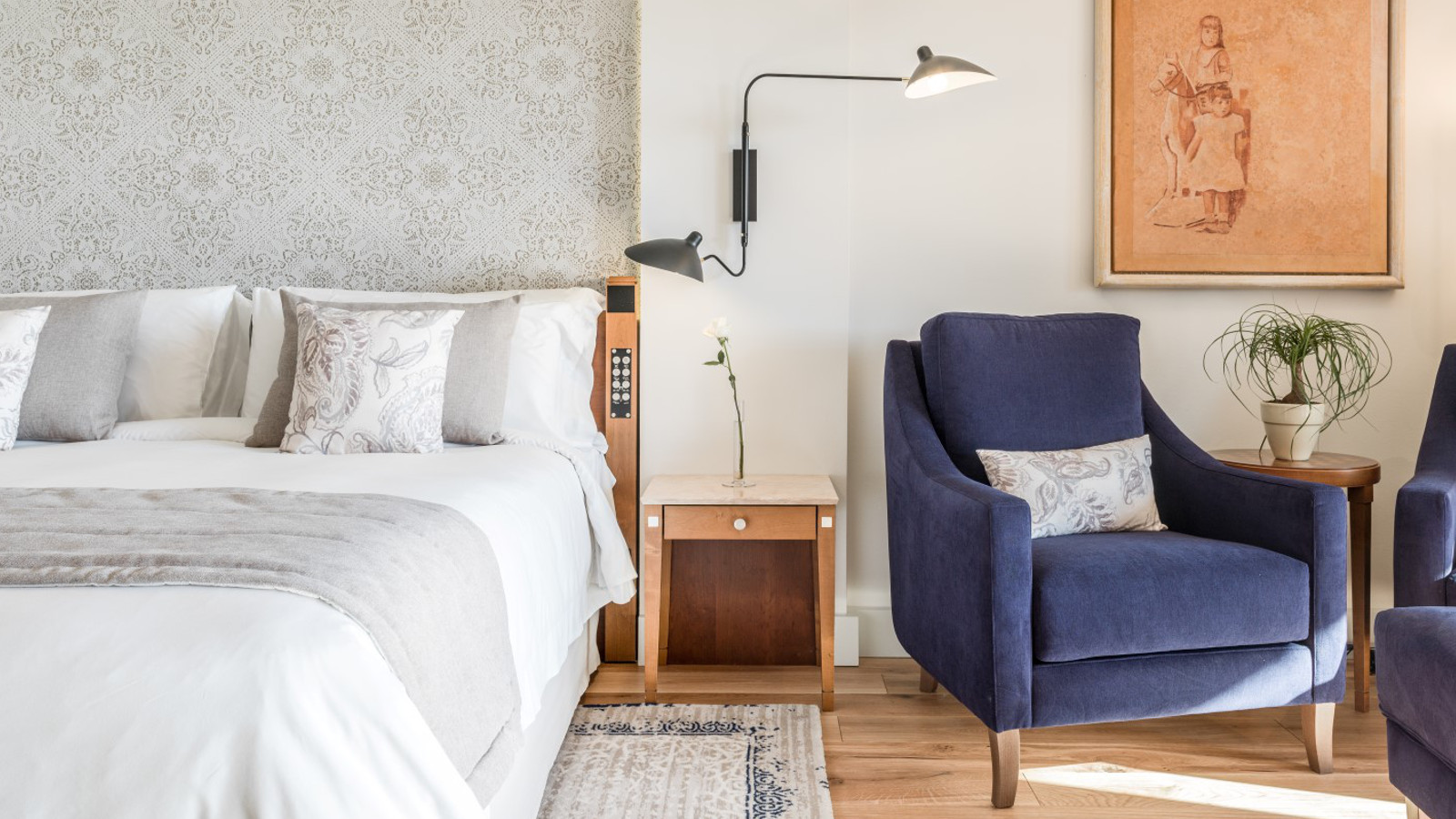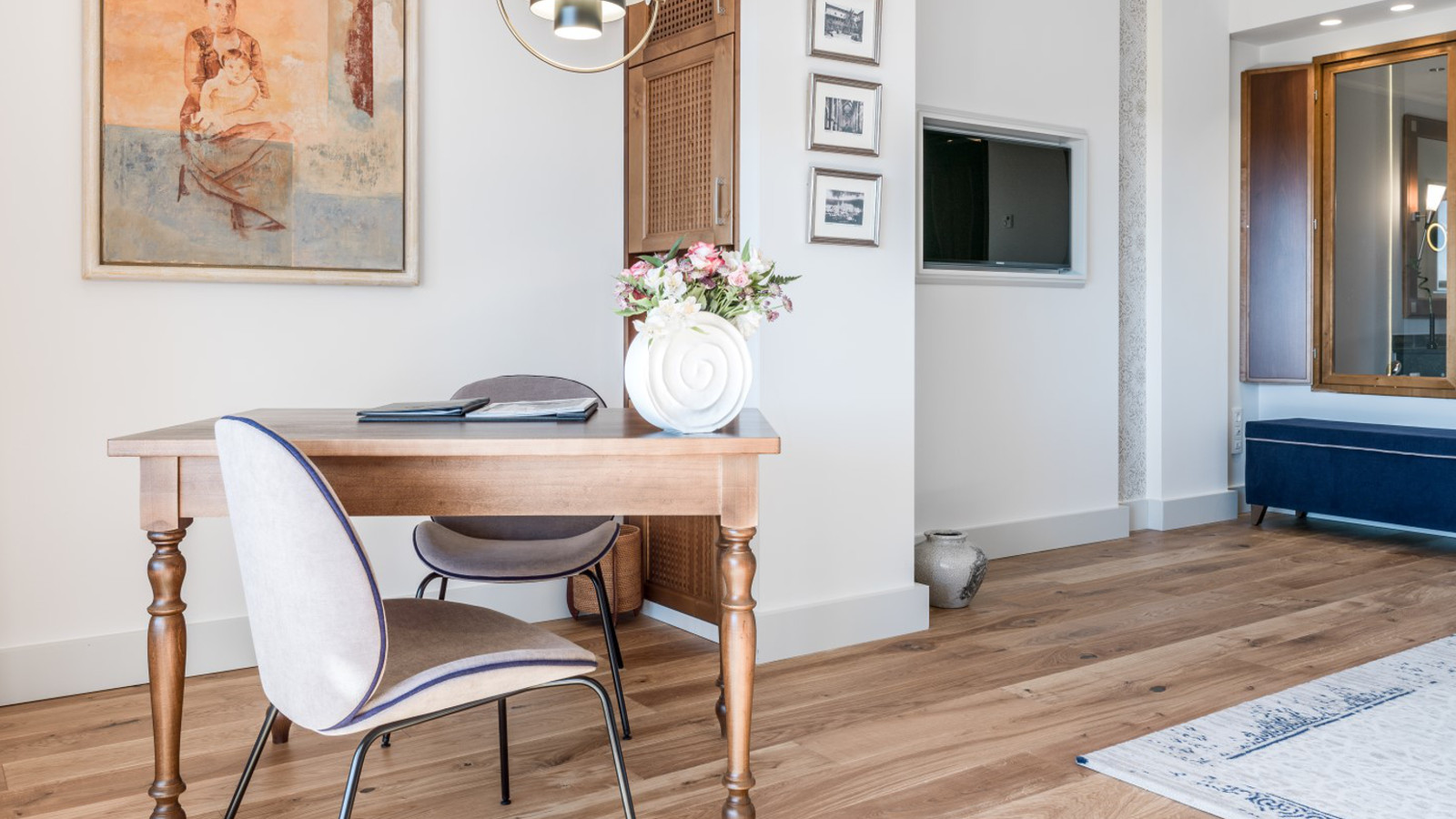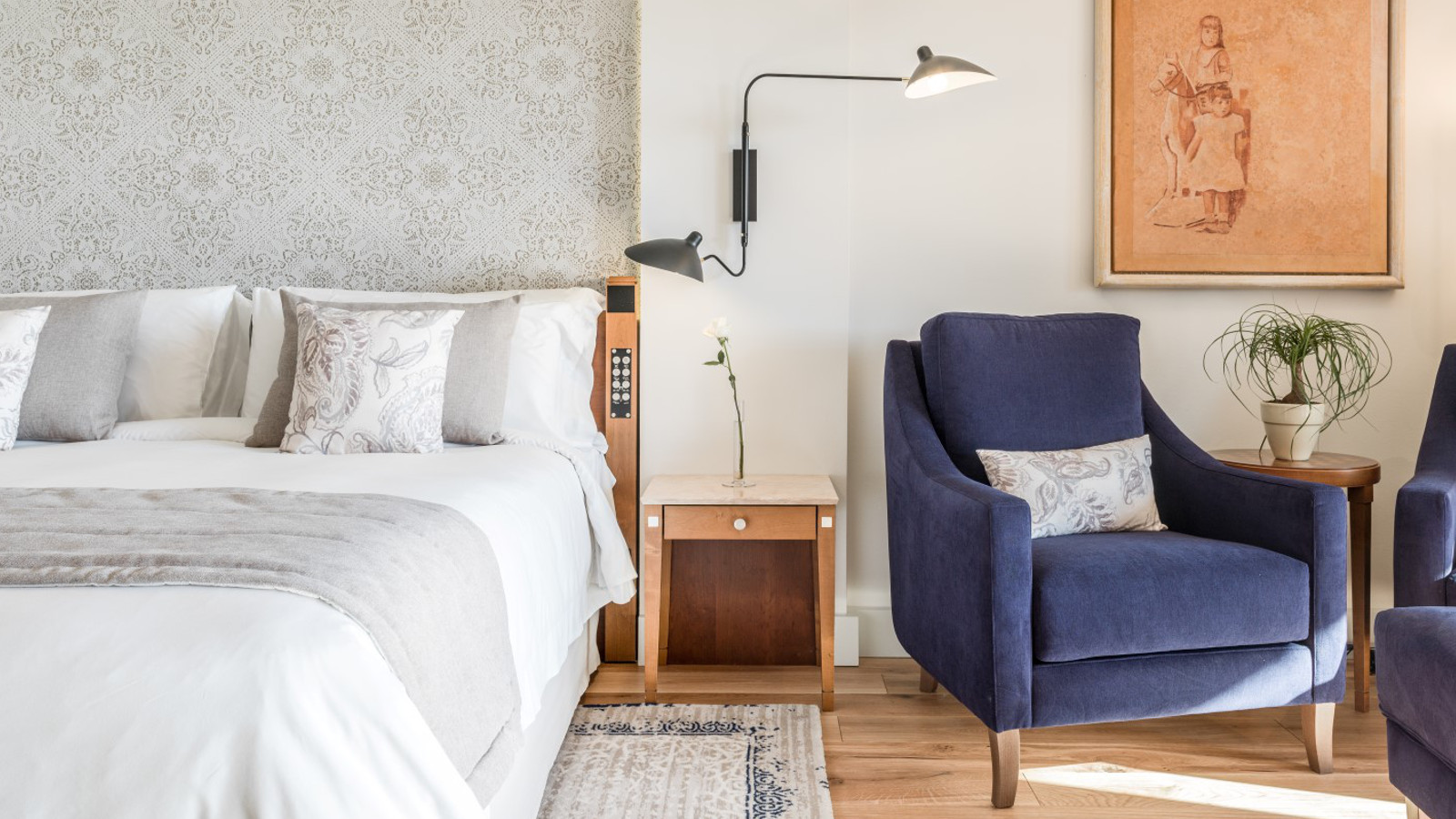 Exquisite details, timeless essence
Simple geometry and straight lines speak softly of understated style. Clean and contemporary, the rooms' new design harnesses the warmth and solidity of Mallorca's natural materials.

Discerning eyes will detect tributes to famous artists in the rooms' decorative elements and in their creative spirit.

The experience transports guests to a sensory engagement with the island's unique character.