World-class cuisine at our gourmet restaurants on Majorca
Food is celebrated in the restaurants of our spa resort St. Regis Mardavall - Only the very finest ingredients are used in our restaurants on Majorca.

Here we fuse Mediterranean gourmet treats with international influences and delicious Tapas meet dishes of utter refinement.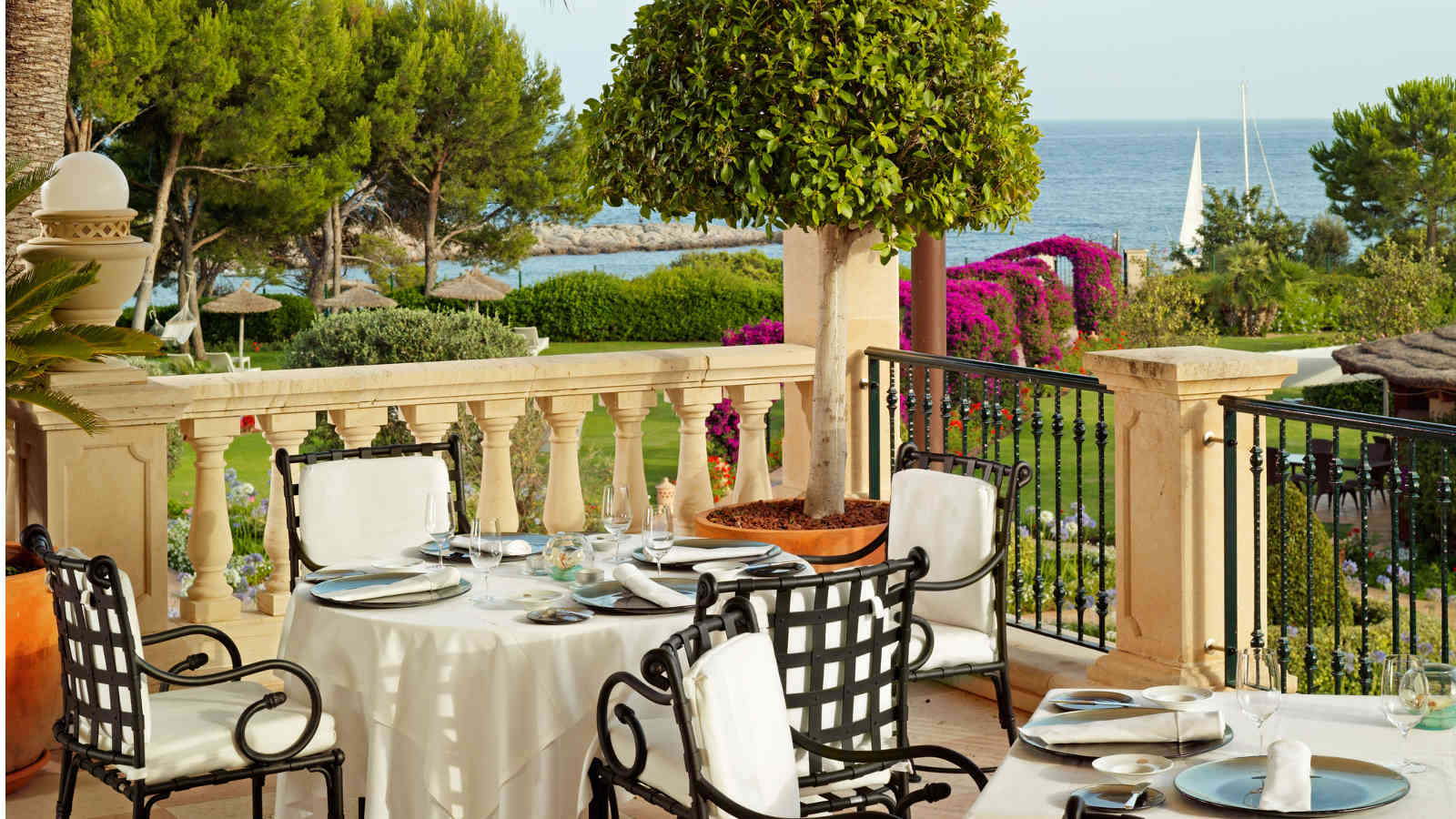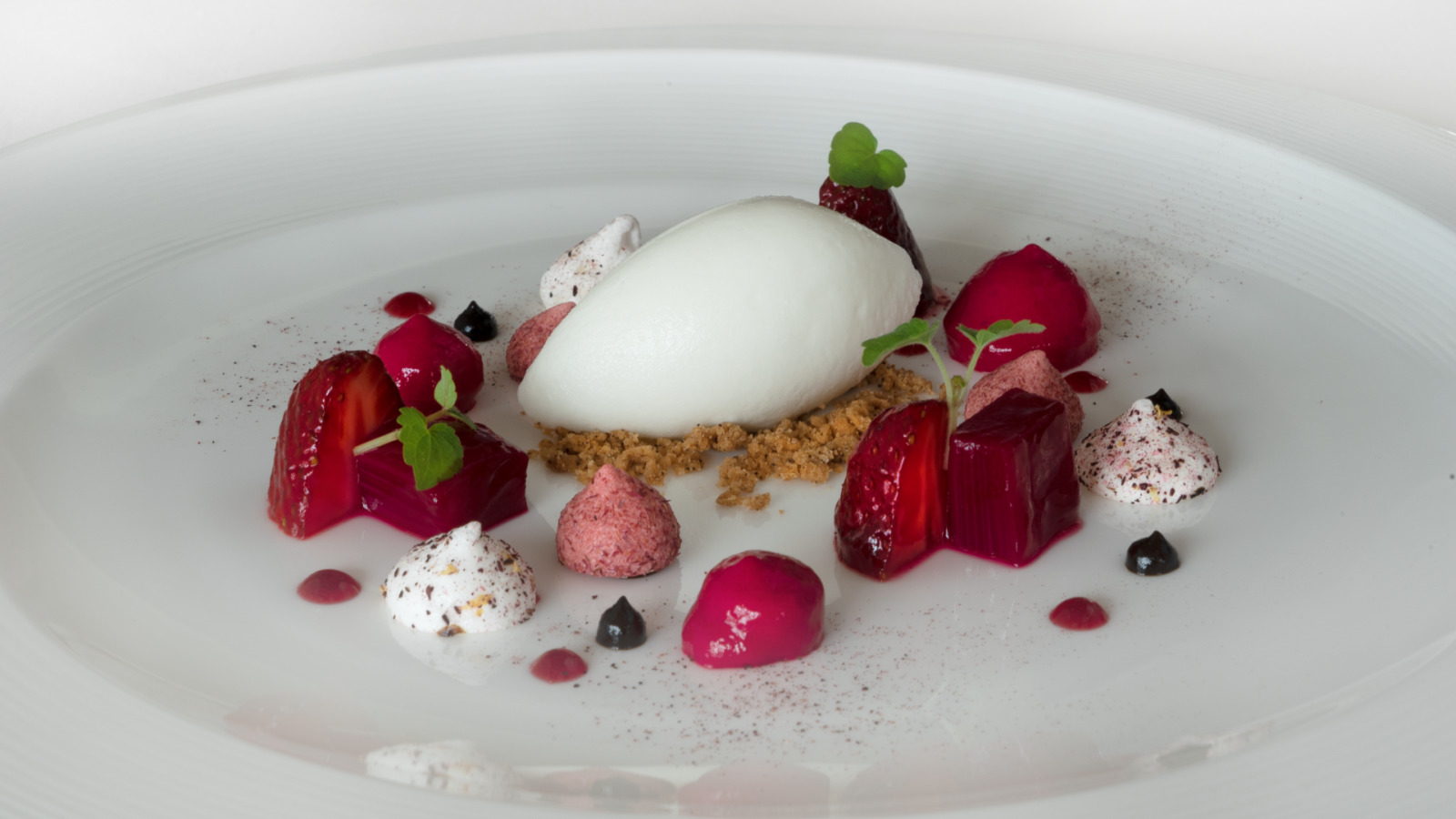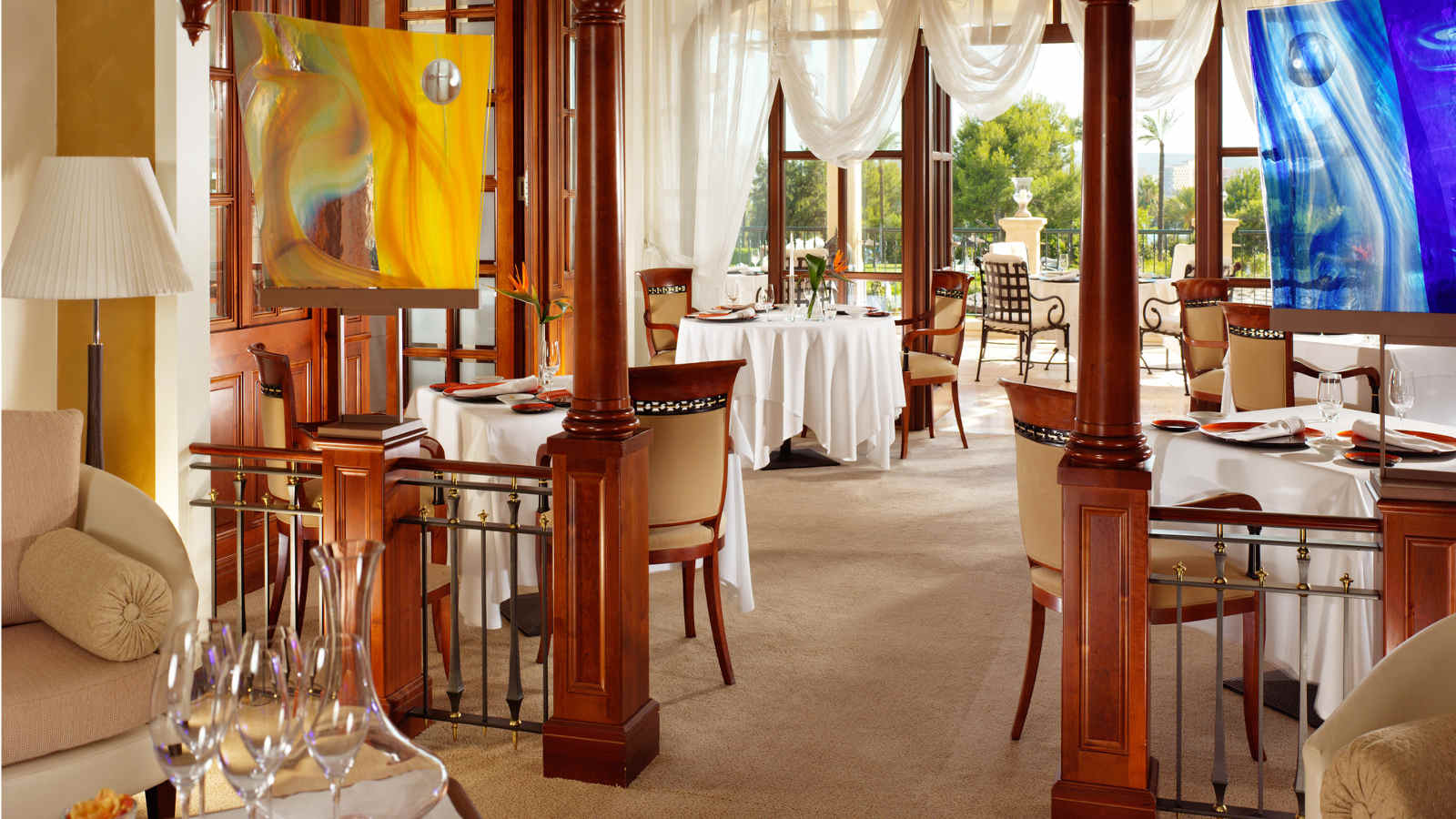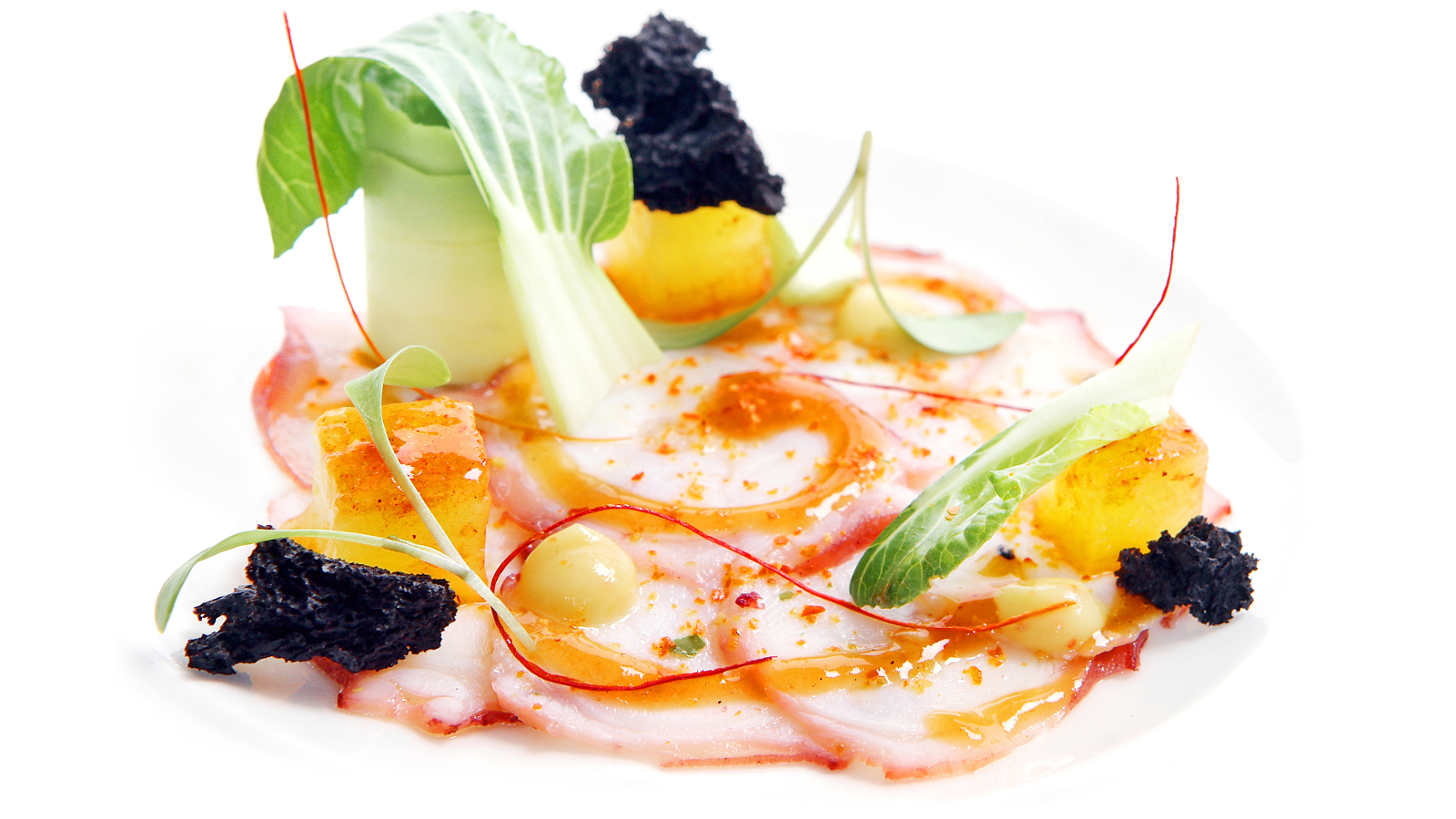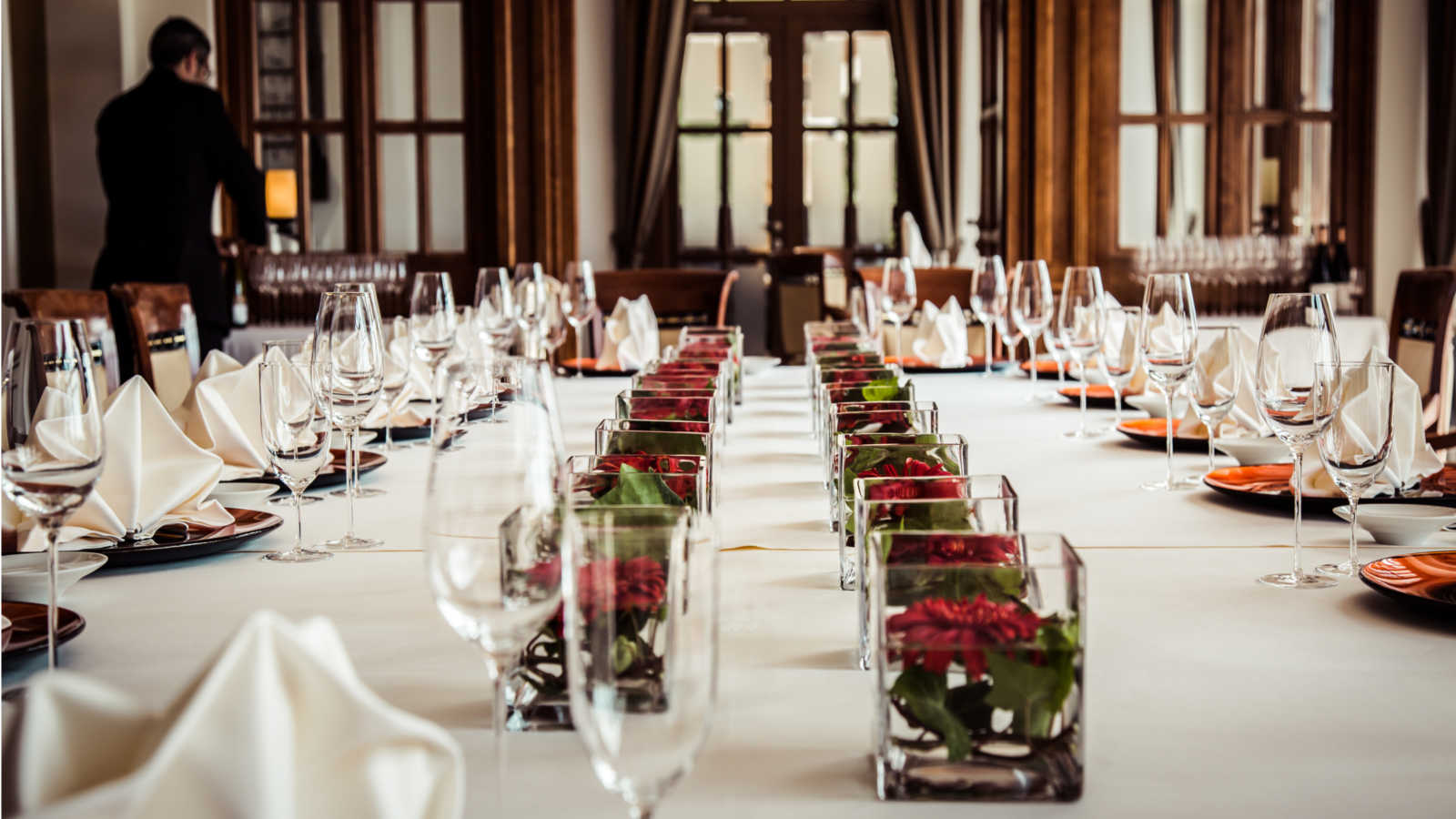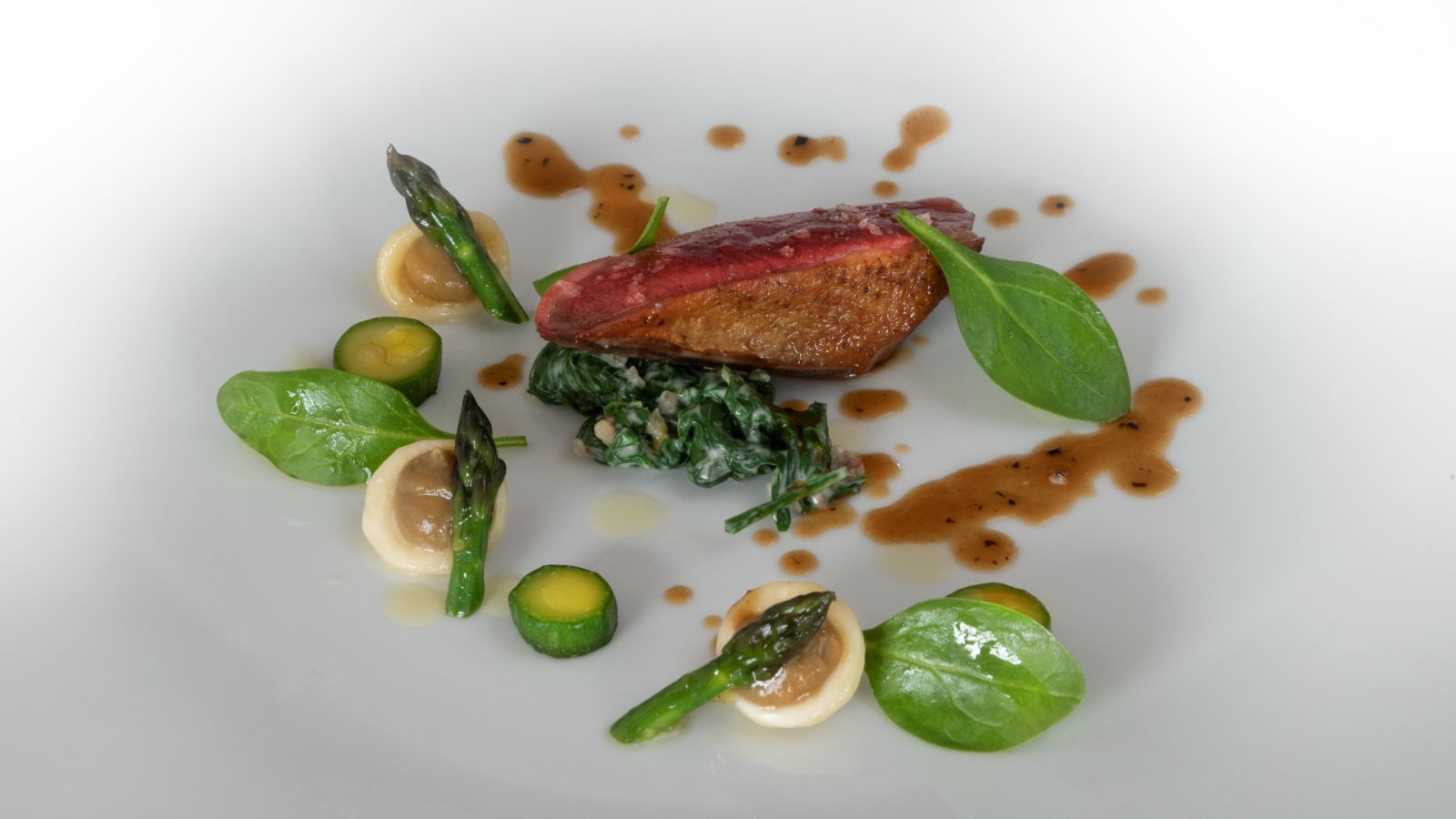 Es Fum
Elegant and romantic down to the smallest detail, this is how the Michelin-starred restaurant Es Fum presents itself. Surprising creations await our guests - with the best ingredients of Majorca and the Balearics.
The perfect stage for a romantic candlelight dinner on our terrace with the Mediterranean Sea as a backdrop, or for a relaxed evening among good friends in the elegant salon.
Open from March 28th to October 08th - from Wednesday to Sunday from 7:30 pm to 10:30 pm
Discover more about our culinary creations >>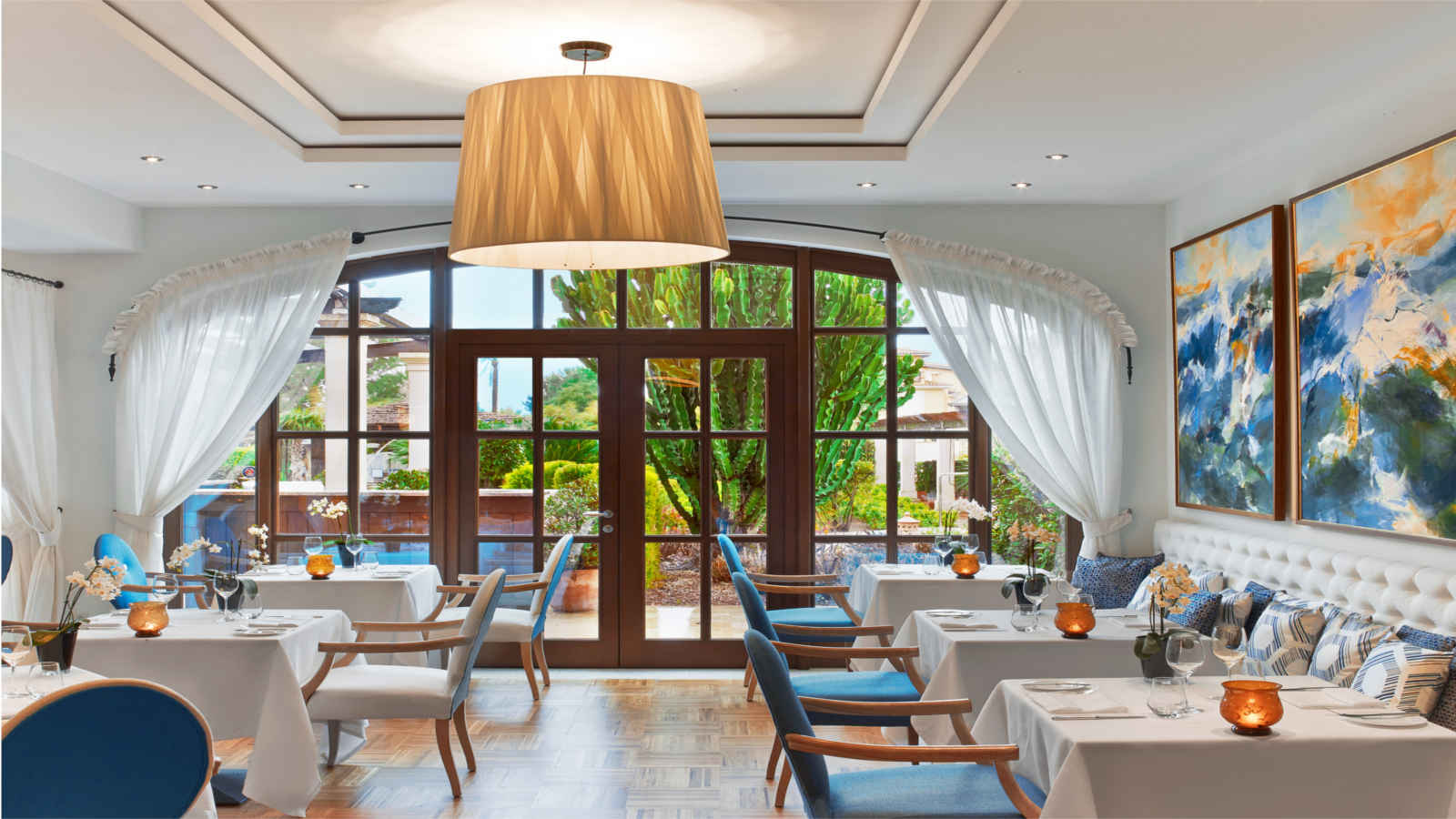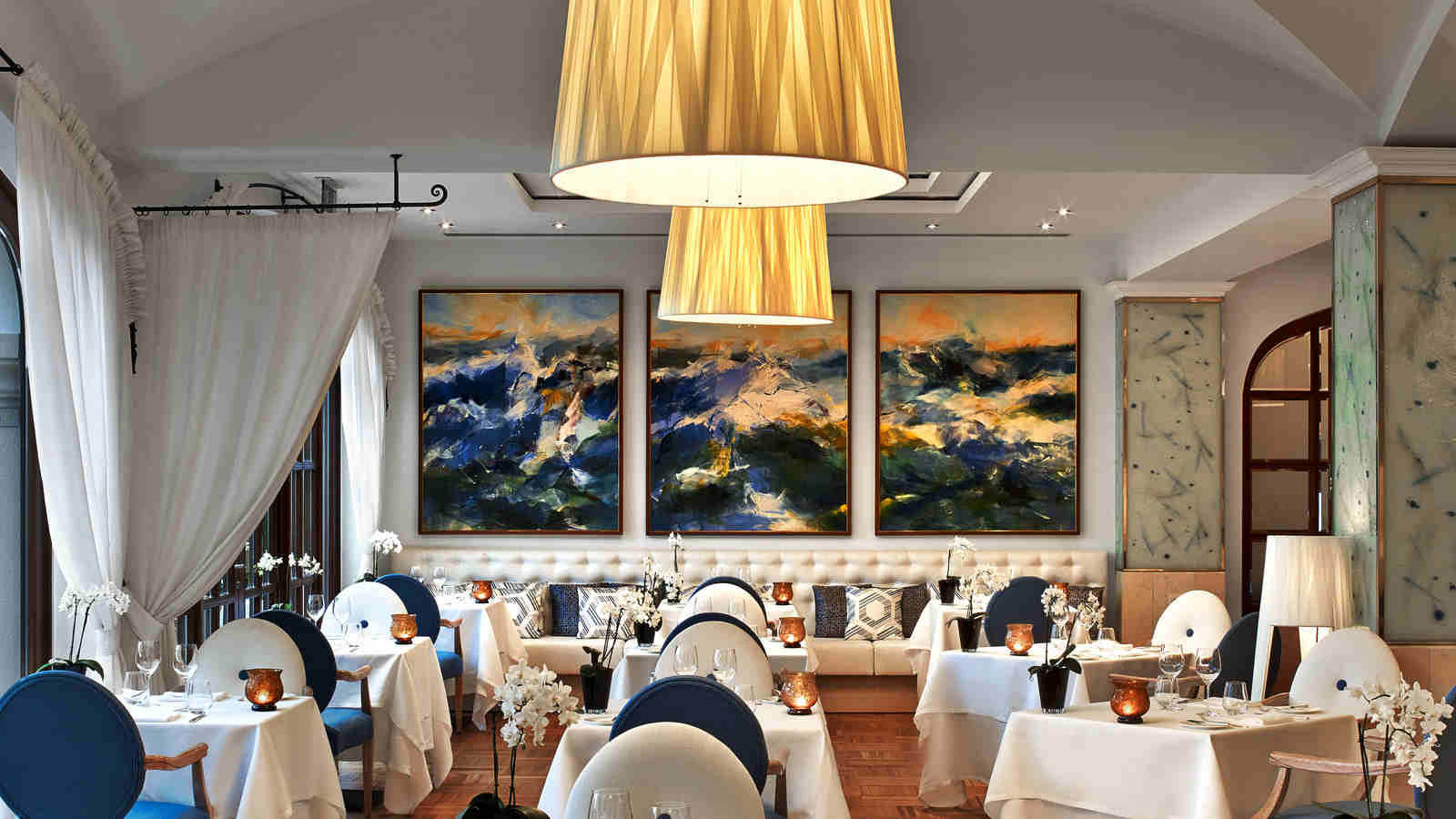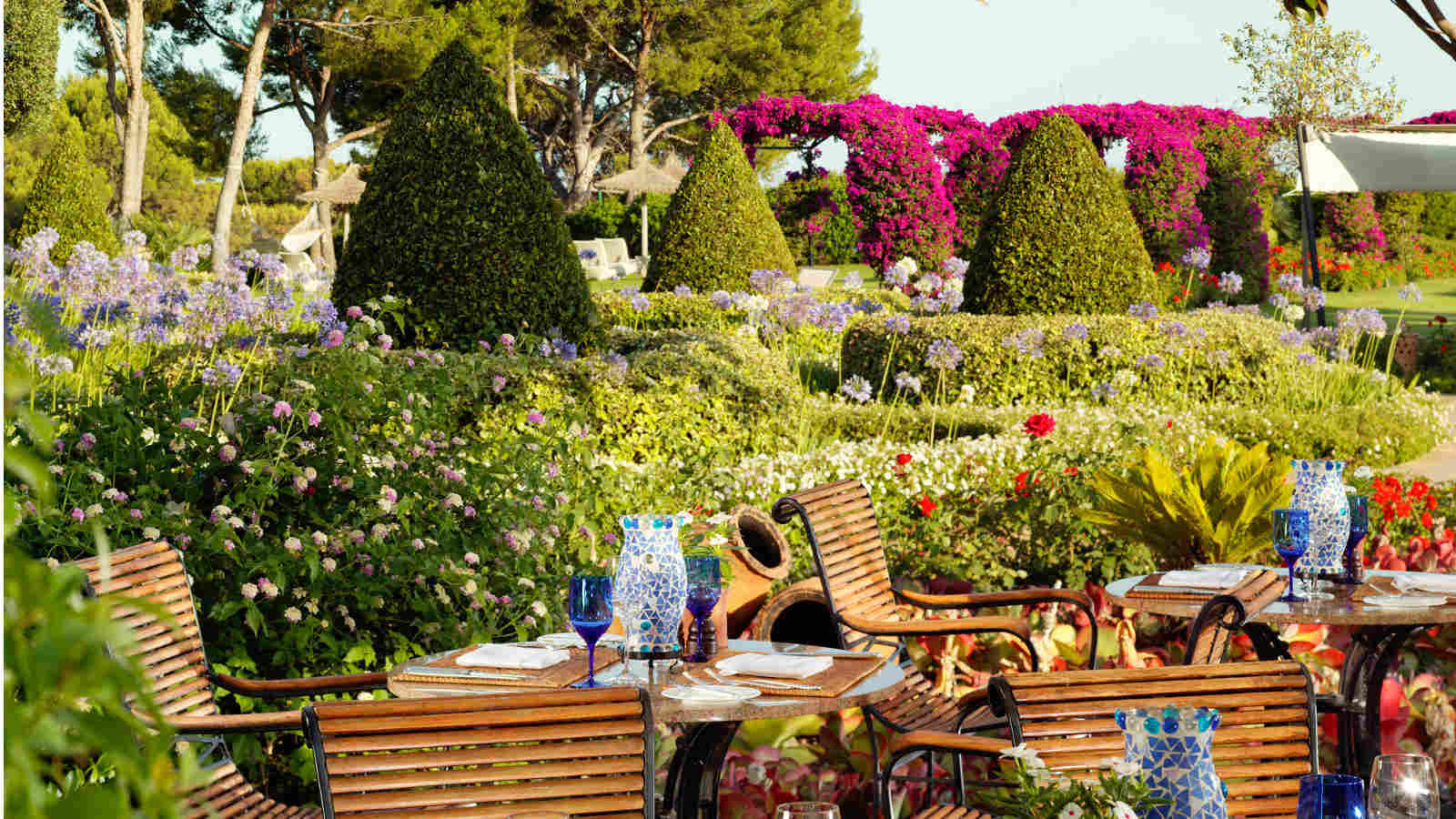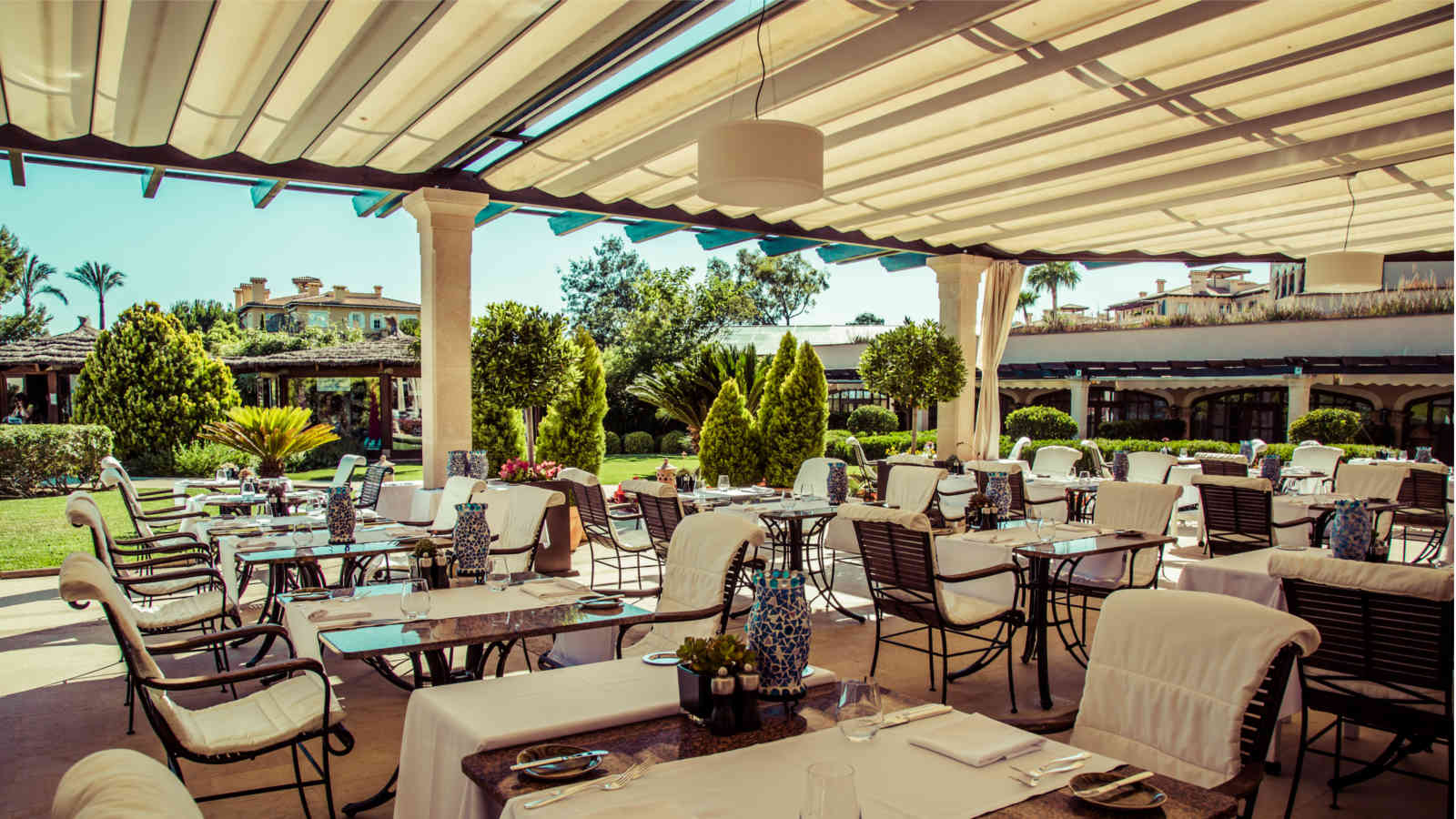 Restaurant Aqua
At the restaurant Aqua, guests dine in casual yet elegant, Majorcan style with extensive views of our beautiful gardens.

At the heart of the menu there are dishes with a specific focus on Spanish and Italian flavors. Carefully selected products are prepared in a simple, yet light and modern style.

This is also the place where we serve the gourmet breakfast buffet of our spa resort from 7:00 am to 11:00 am.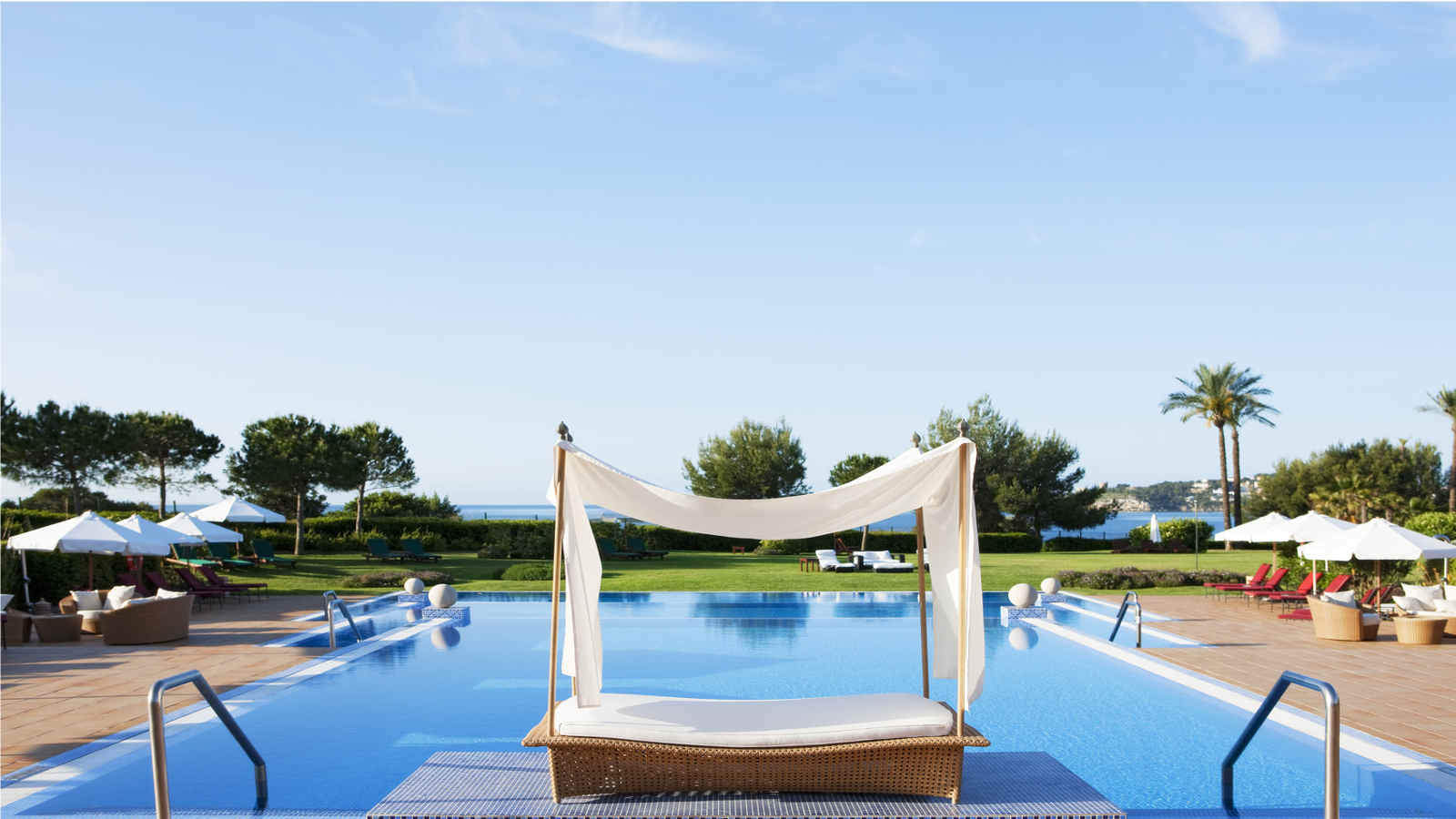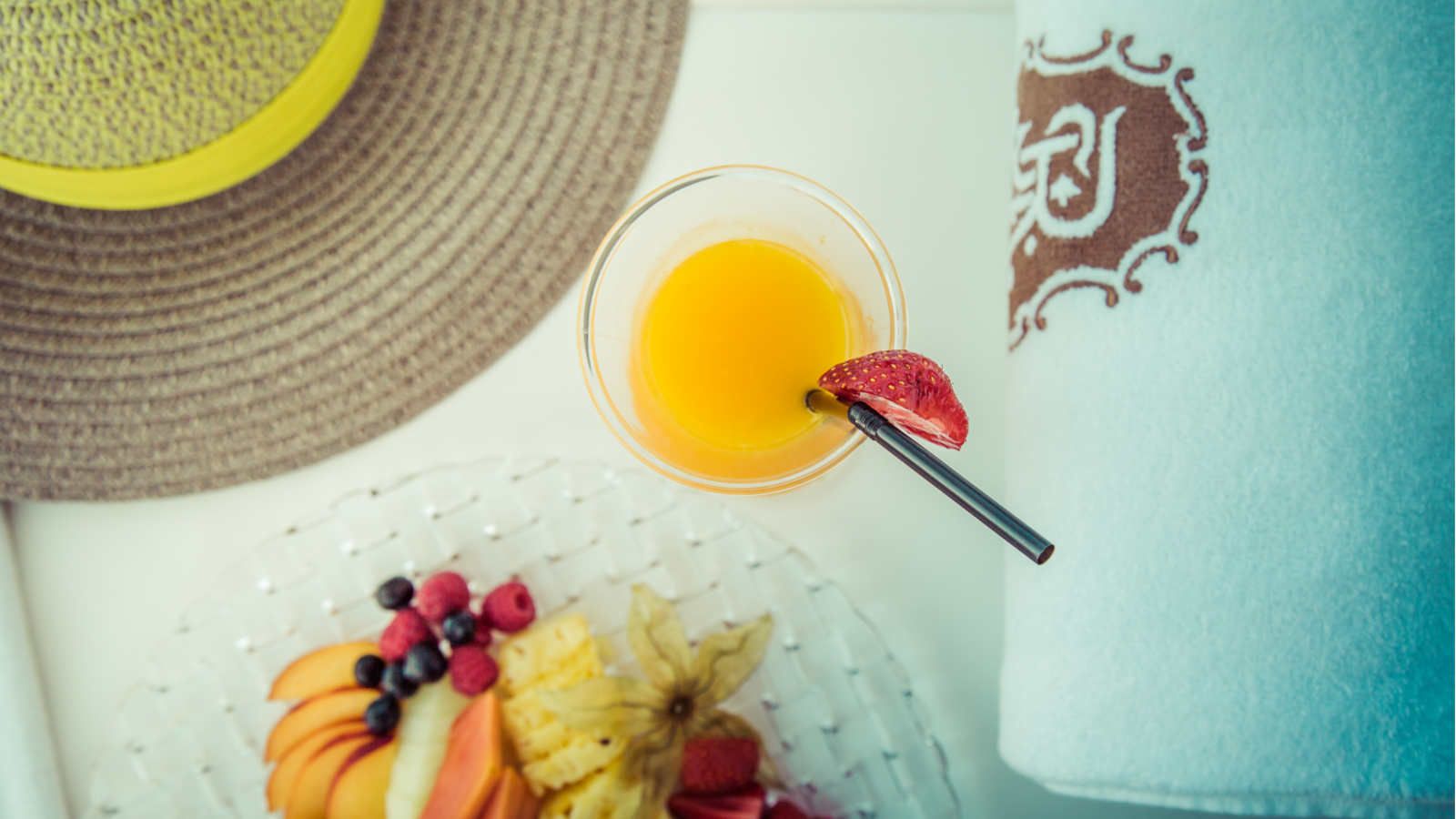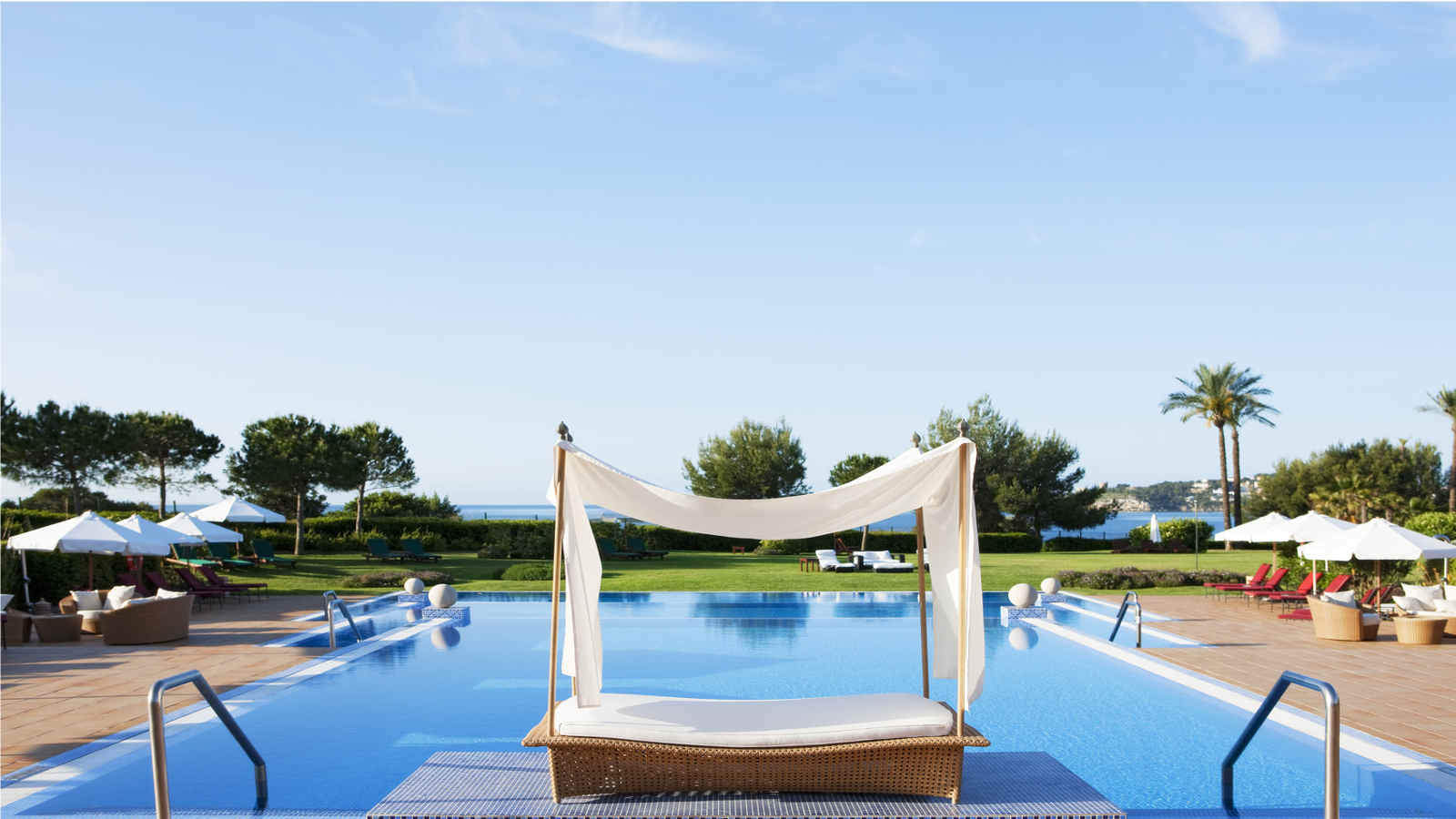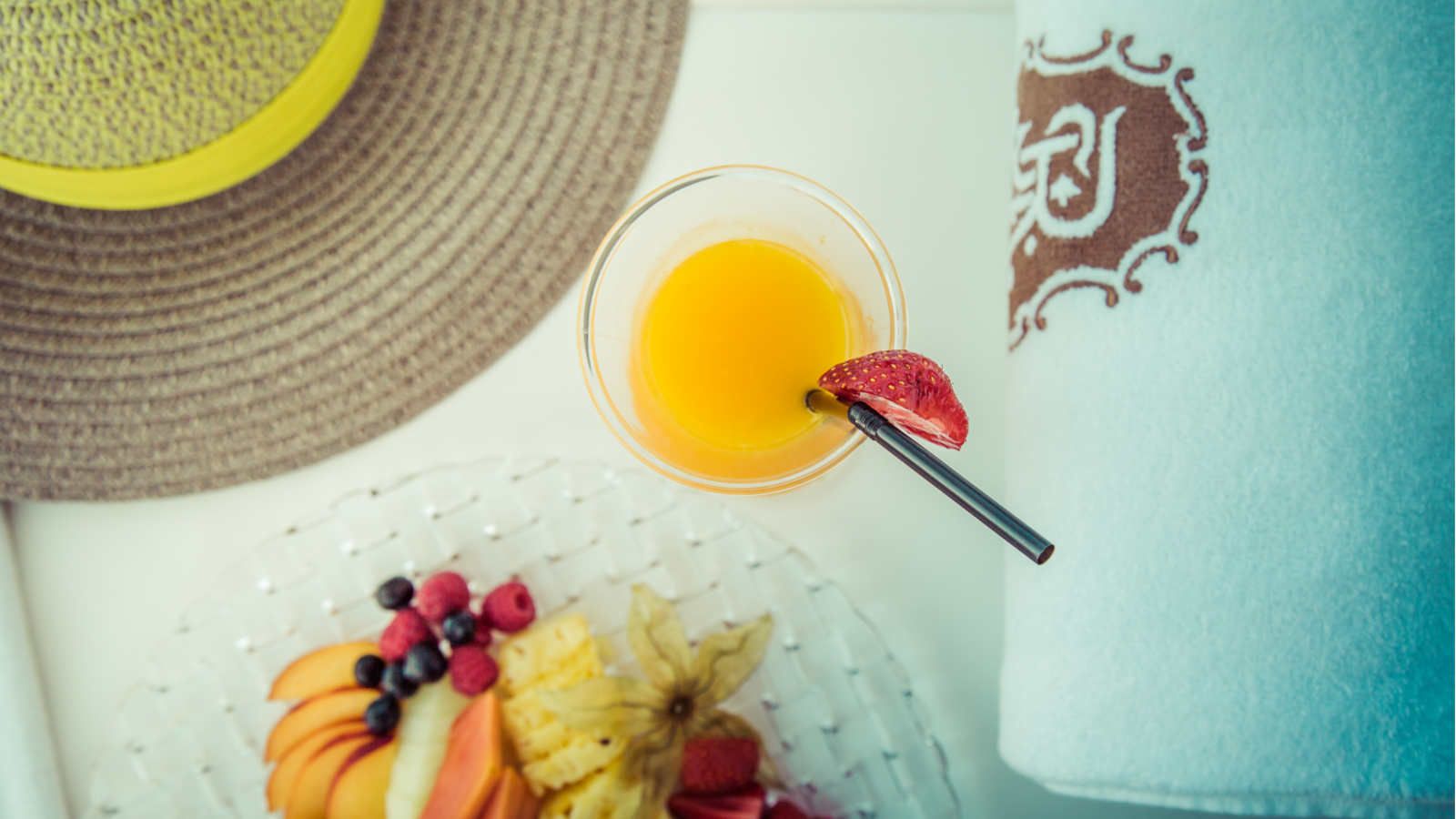 Pool Bar Sa Badia
Small, light delicacies and cool drinks in the middle of a unique tropical landscape, located directly by the large outdoor swimming pool. Relaxation made easy in a vibrant and open atmosphere.

The barkeepers of our spa hotel are also more than happy to prove their worth to even the most demanding palate.
Opening Hours:
From 01st June to 8th October 2018 from 10:30 am to 6:00 pm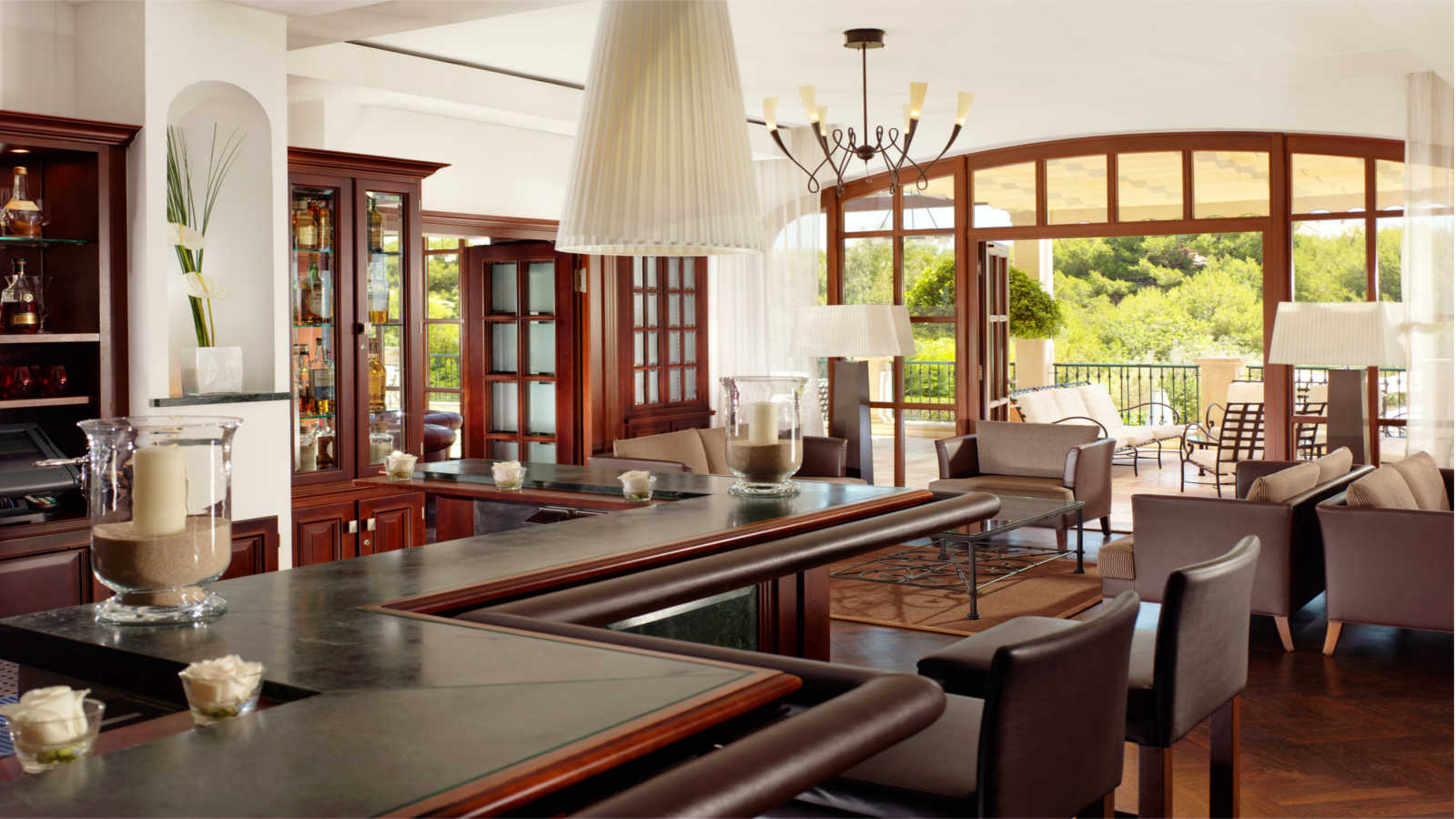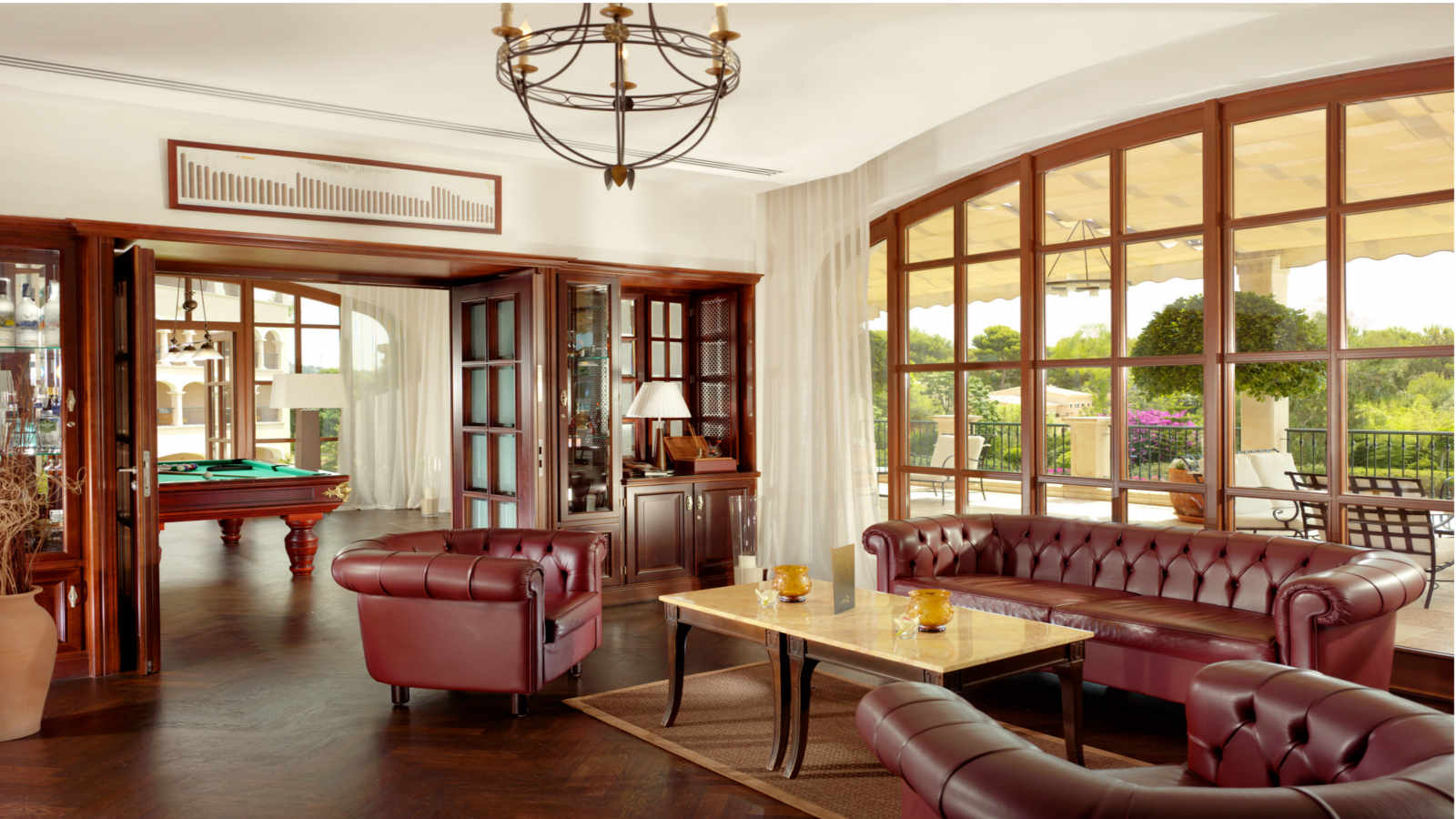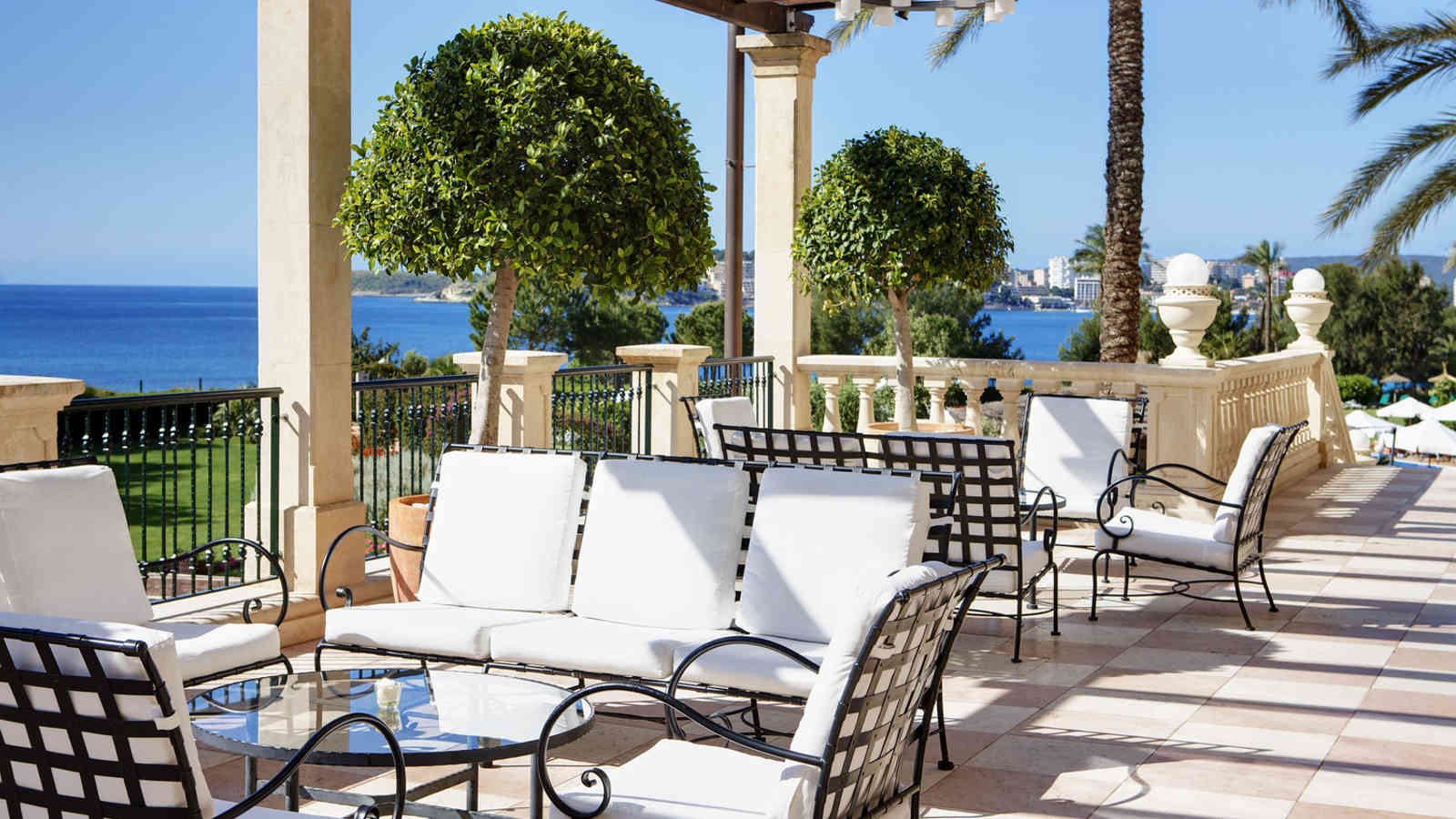 Lobby Bar Es Vent
Flourishing tropical gardens act as the backdrop for all sorts of enjoyment and entertainment in the Lobby Bar Es Vent at the spa resort St. Regis Mardavall on Majorca. Refreshing cocktails and delicious tapas invite guests to savour a relaxed and uncomplicated evening among friends.

Our insider tip: The famous Mardavall Pepper Snapper, which is only available at our hotel.
Opening Hours:
Daily from 10:00 am to 1:00 am
Castillo Hotel Son Vida, a Luxury Collection Hotel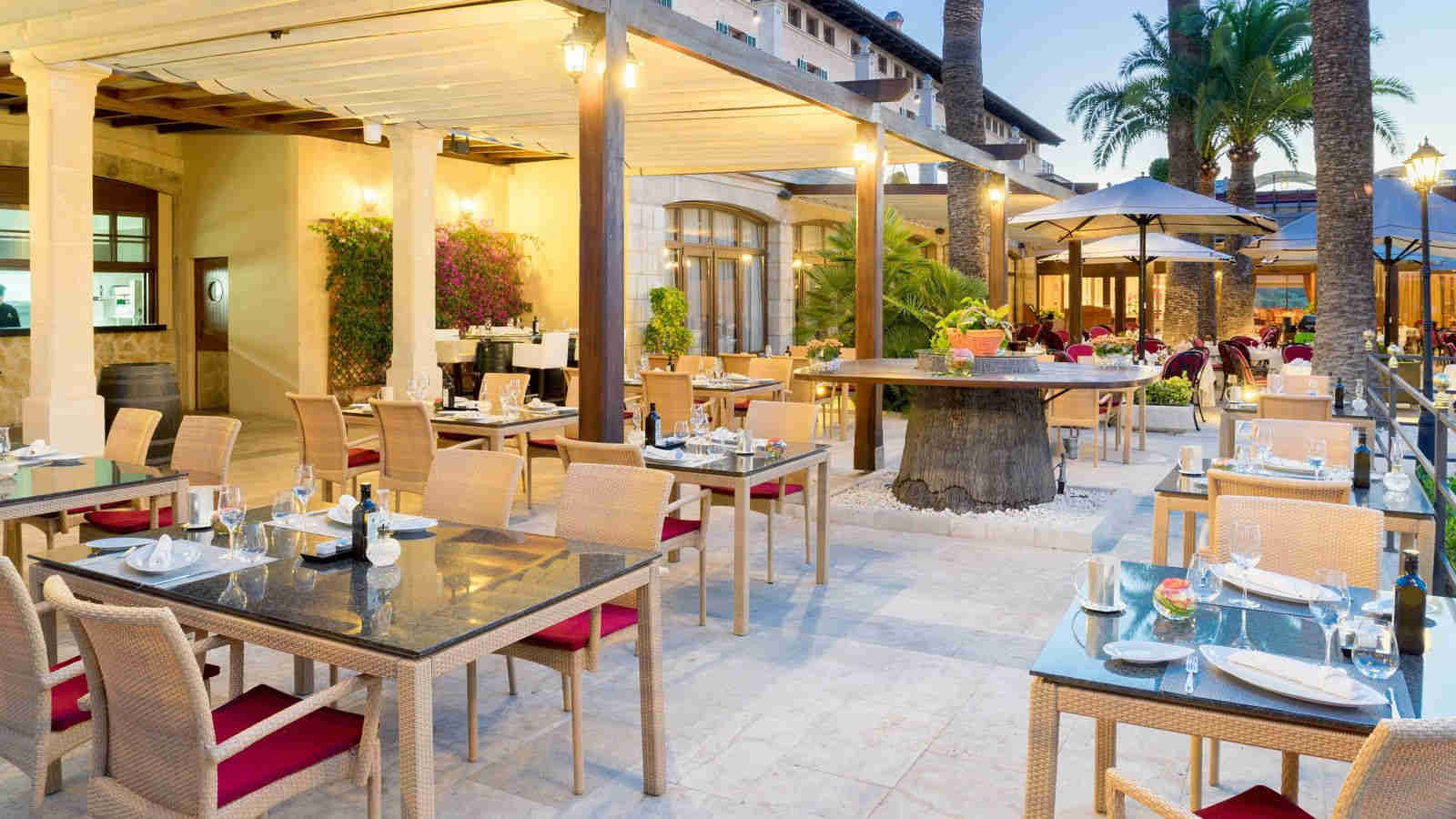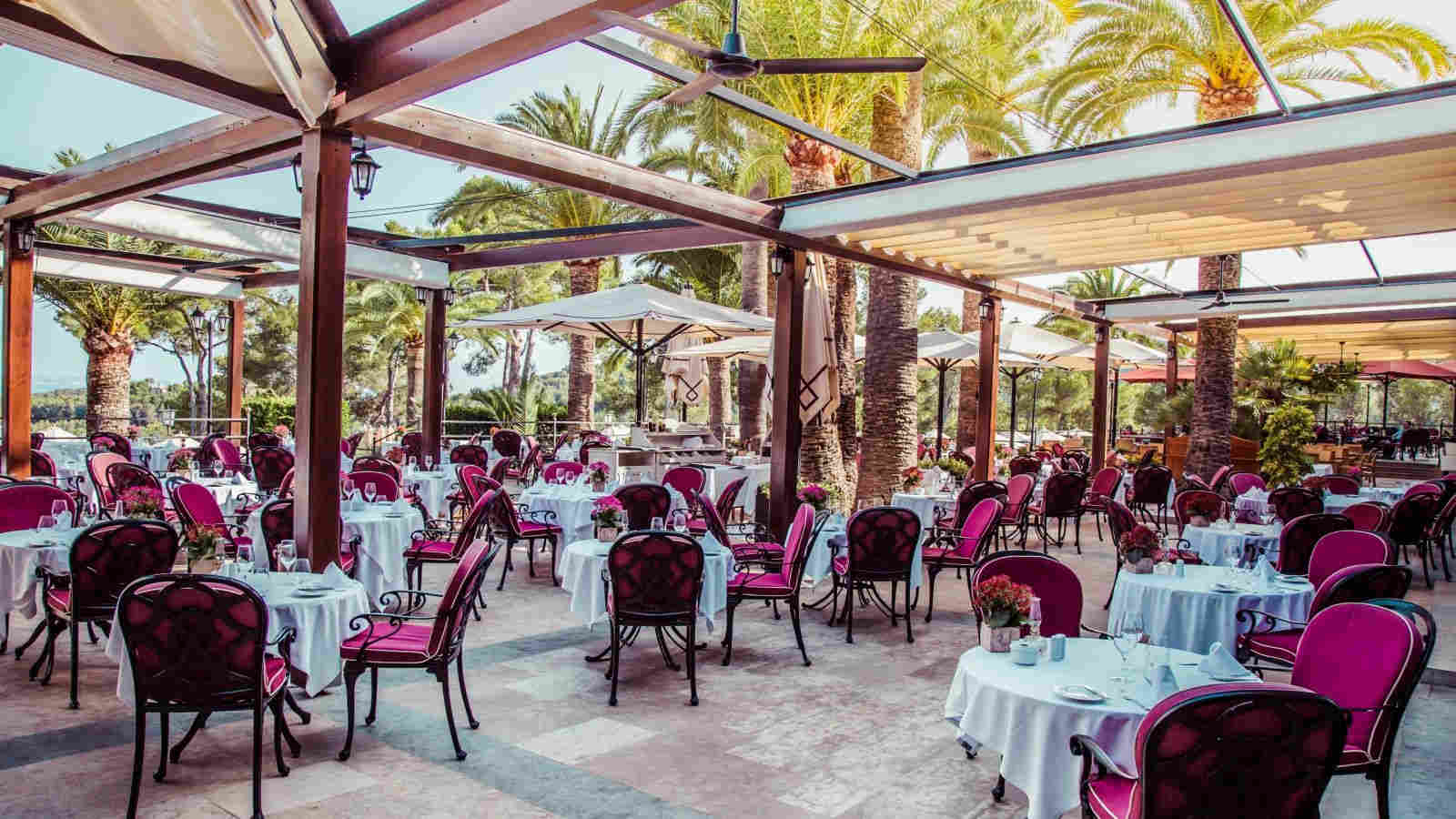 Sheraton Mallorca Arabella Golf Hotel