Explorers Club
A vacation full of adventure for all kids
All kids may happily look forward to their stay at the St. Regis Mardavall!
We present the Explorers Club, a club full of adventure, pleasure and unforgettable experiences for all children from 3 to 12 years.
The fun at the Explorers Club starts upon arrival at the hotel with a gift bag with things that explorers need for their work, such as a water bottle or a compass. Apart, they will receive an explorer's passport, full of activities that will be stamped once fulfilled.
Exciting adventures, like the exploration of the Mallorcan flora and fauna, pirate events, treasure hunts, painting lessons, craftwork or cookery classes guarantee a thrilling vacation.
The Explorers Club is colorfully designed and has two shady children's pools (35 and 40 cm deep) surrounded by beautiful gardens with sea views, as well as sun loungers, a sand pit, games, jigsaws and books.
All children that have successfully solved the different tasks will receive at the end of their stay the title of "Official Explorer" as well as an Explorer's Certificate signed by the Exploration Leader and a special surprise!
The Explorers Club at the St. Regis Mardavall – a guaranteed adventure in the Mediterranean!
*Please note that the Explorers Club will reopen its doors on 15 March 2018 and it will close on 5 November 2018.

Have You Visited The Explorers Club Yet?
To take advantage of the daily programming at the Explorers Club, parents (or adult caretakers) should meet with Club attendants at 10:00 a.m. and complete the registration form. Children should come dressed to play and bring a bathing suit and sunscreen.
Please note that children must be in good health to attend the Explorers Club, and parents or caretakers may leave the resort after previously notifying the Club attendants. In this case parents or caretakers are asked to provide a telephone number to be reached at.
Explorers Club opens daily from 10 a.m. to 6 p.m.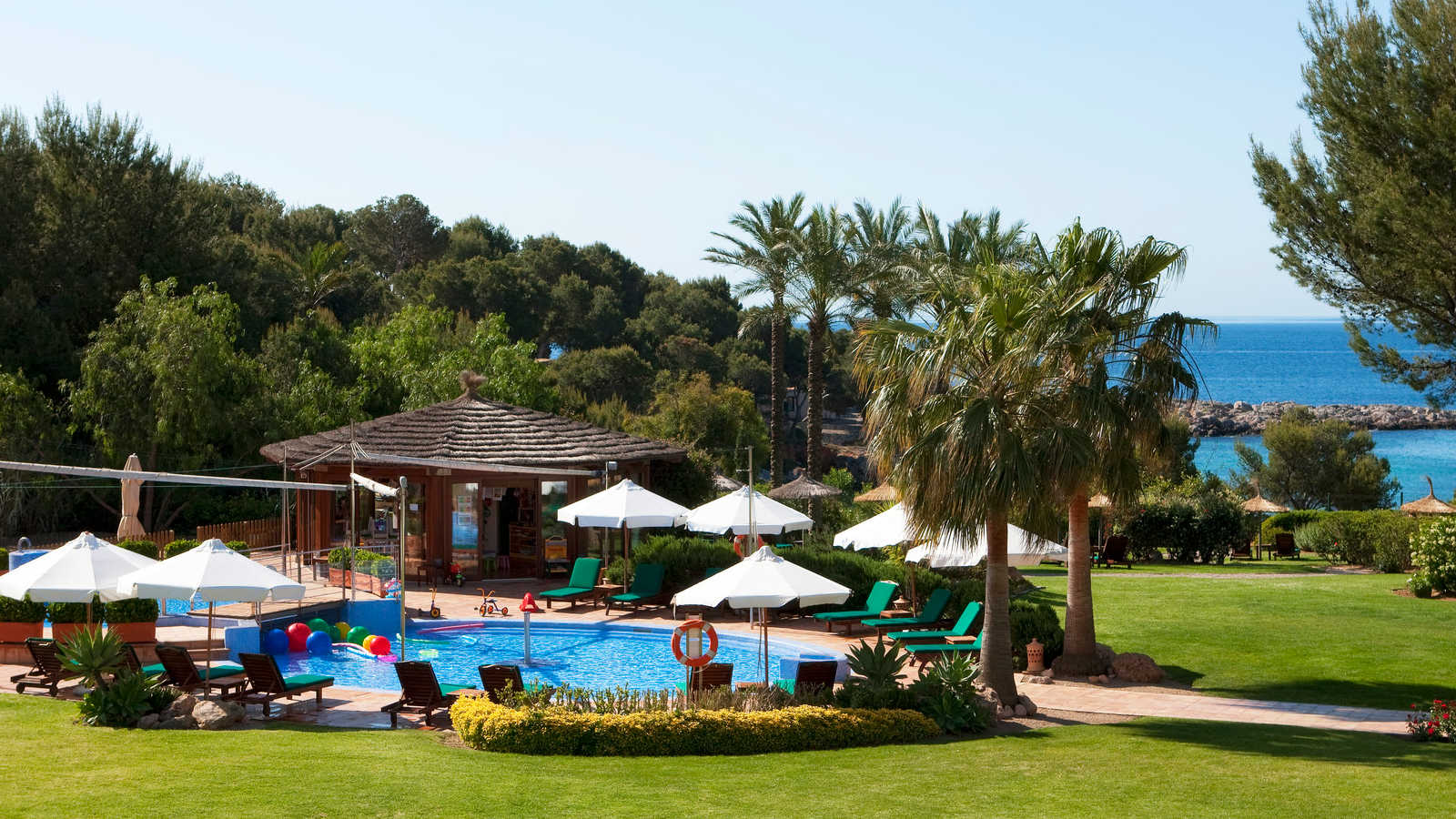 Explorers Club Facilities
2 swimming pools (35 and 40 cm deep)
Sandpit and sunchairs
Puzzles, Games and a many interesting books
TV with DVD player (for the few rainy days)
Exciting children activities
Playground and Videogame room (Wii and Playstation 4 console)
In addition to supervised activities, we encourage guests to use the club for birthday celebrations, storytelling, playtime or any other family activity that will enrich their stay at The St. Regis Mardavall Mallorca Resort.
Swimming Lessons
First approach for children over the age of 3.

Our instructor makes our younger guests familiar with the art of swimming through fun & games.
The kids' pool is equipped with a heating system, which is automatically activated from the Holy Week until the end of October. The system works periodically in order to maintain a temperature of comfortable 27º C.