CULINARY SAFARI RETURNS IN 2018
Travel the World through an exclusive tasting experience, transporting you from New York's fine-dining, to exotic Mexican tastes, and on to the spicy, bold flavor profiles of the Middle East and Israel. Then cross over to traditional Germany, to Tenerife before coming back to the Mediterranean. Enjoy culinary excellence from 10 internationally acclaimed Chefs and get a behind the scene look while making your way through the flavours of the world.
FEATURED CHEFS 2017
Chef Mor Cohen
The Ritz-Carlton Herzliya, Israel
Chef Mor Cohen truly started following his vocation as early as of 3-years-old. The 31-year-old Israeli completed his training at the famed London culinary school, Le Cordon Bleu.
Followed by professional milestones at the Ritz Club London, the French Embassy in London and Restaurant Yavne Montefiore in Tel Aviv. His life experience and his memories inspire him to create something new every day.

Mor Cohen will be cooking: Wild sea bass fillet, pine nut and oregano butter, topinambur gnocchi, pearl onions, yellow habanero and roots coulis.
Chef Fabien Gailly
The St. Regis Dubai
Chef Fabien Gailly completed his training as chef and restaurant specialist at one of the most famous cooking schools in France, the Lycée Hôtelier Lesdiguières. He is keen to recall his time at the Restaurant Caprice (2 Michelin stars) at the Four Seasons Hotel in Hong Kong.
His 9-month visit to Bangkok was one of his biggest inspirations. Further professional milestones were the Hotel La Réserve de Beaulieu and the Château de La Chèvre d'Or on the Côte d'Azur, the Palace Le Cheval Blanc in Courchevel or the Ritz Carlton in Moscow.
Fabian Gailly will be cooking: Kamchatka crab salad, purée of sweet peas, Heirloom raw vegetables.
Chef Heinz Winkler
Residenz Heinz Winkler
Chef Heinz Winkler native of South Tyrol, began his career in 1963 with 14 years in Bolzano, serving his culinary apprenticeship at Parkhotel Laurim. He then perfected his culinary knowledge and skills in renowned restaurants in Germany, France, Italy and Switzerland.
In 1991 he fulfilled his life's dream with the establishment of Residenz Heinz Winkler in Aschau (Upper Bavaria). He was awarded 3 Michelin Stars and maintained these for 10 years. For more than 50 years now, Heinz Winkler has been standing over the stove and he will continue to delight and inspire with his great culinary skills.
Heinz Winkler will be cooking: Pigeon in a bread crust with truffled leeks.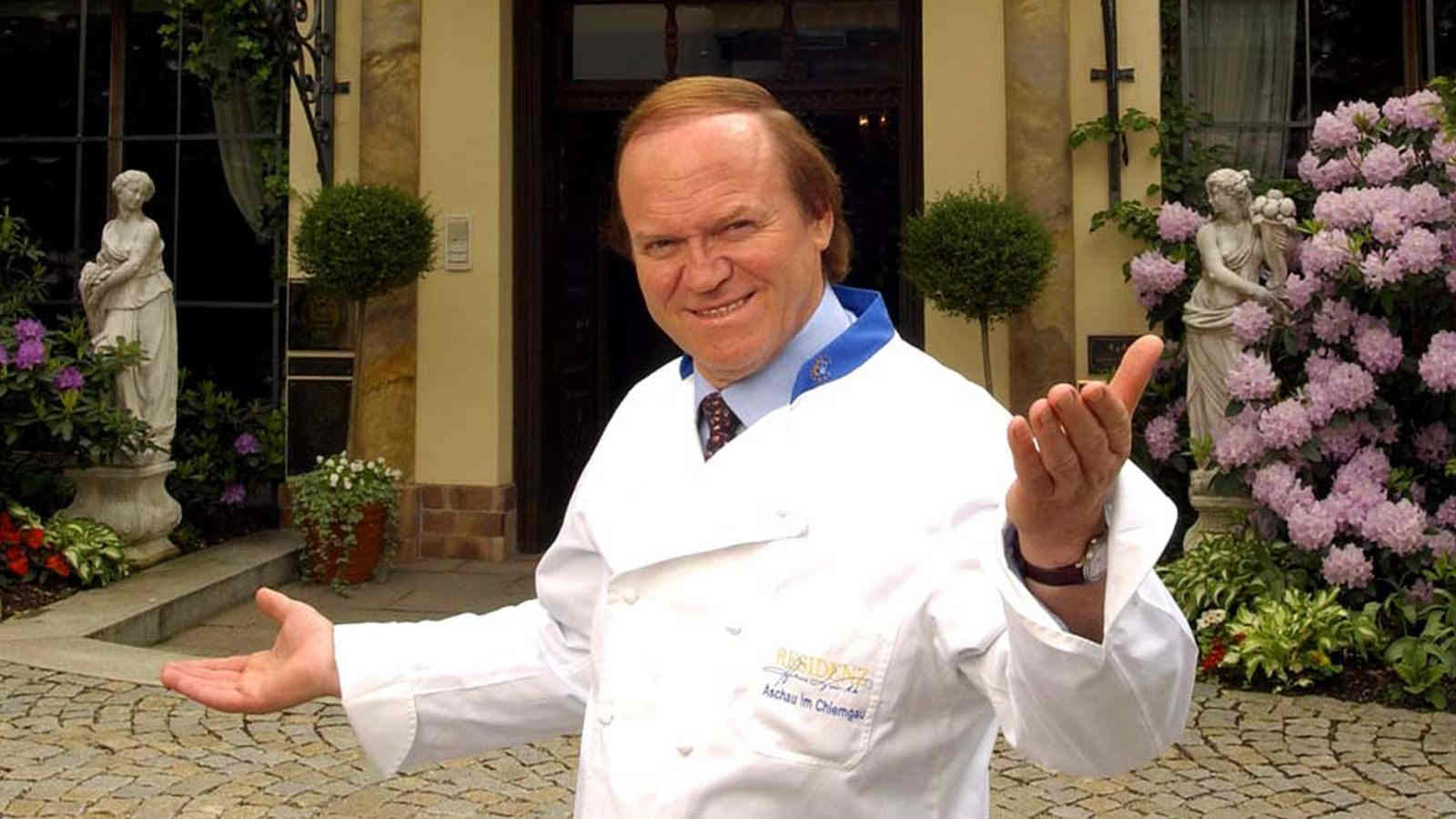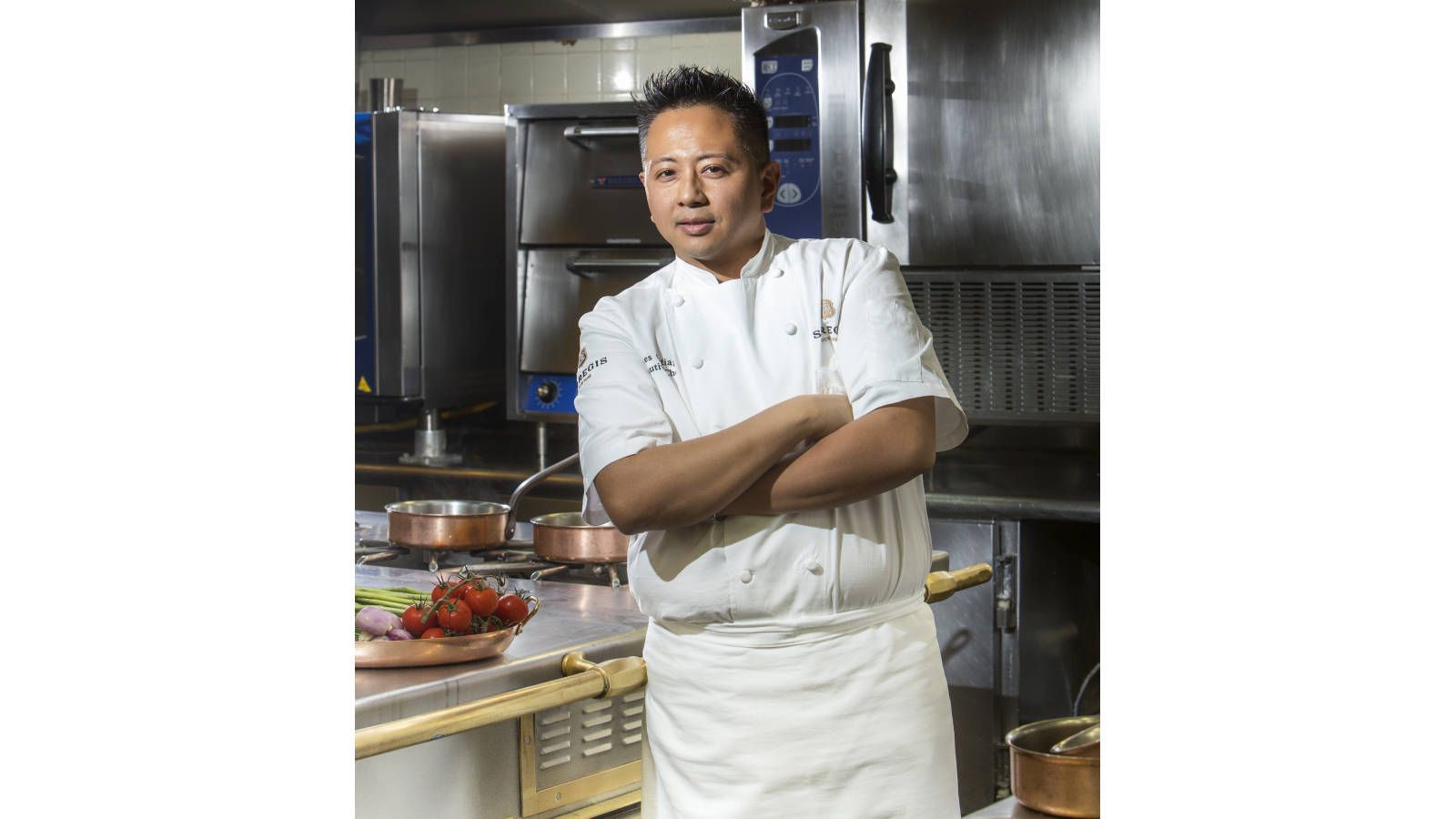 Chef James Ortiaga
The St. Regis New York
Chef James Ortiaga's biggest inspiration has been collaborating with the great Chefs de Cuisine, namely Joël Robuchon and Alain Ducasse.
He has developed his own style, over a period of 3 years in large restaurants and hotels such as Mix in New York, the Four Seasons - the Pierre Hotel New York, the Four Seasons Hotel New York or L'Atelier of Joël Robuchon at the Four Seasons Hotel New York as a balance of classic and new culinary techniques.
James Ortiago will be cooking: Persillade crusted lamb loin, melted leek soubise, baby gem lettuce, cherry Heirloom tomato and Pommery mustard jus.
Chef Manuel Peruyero
The St. Regis Punta Mita Resort Mexico
Chef Manuel Peruyero has been Executive Chef at the St. Regis Punta Mita Resort in Mexico since 2012. Amongst his most important career milestones were the Ritz-Carlton Hotels at Cancun in Mexico, the Westin Los Cabos Spa & Resort in Cabo San Lucas in Mexico and the W Hotel in Mexico City.

He places great value on fresh herbs such as the pungent Mexican epazote, coriander or thyme. For him, Mexican cuisine is a feast for the senses, being a fusion of Aztec traditions with Spanish influences.
Manuel Peruyero will be cooking: Dobladitas of potatoes and beans with ceviche Yucatan style.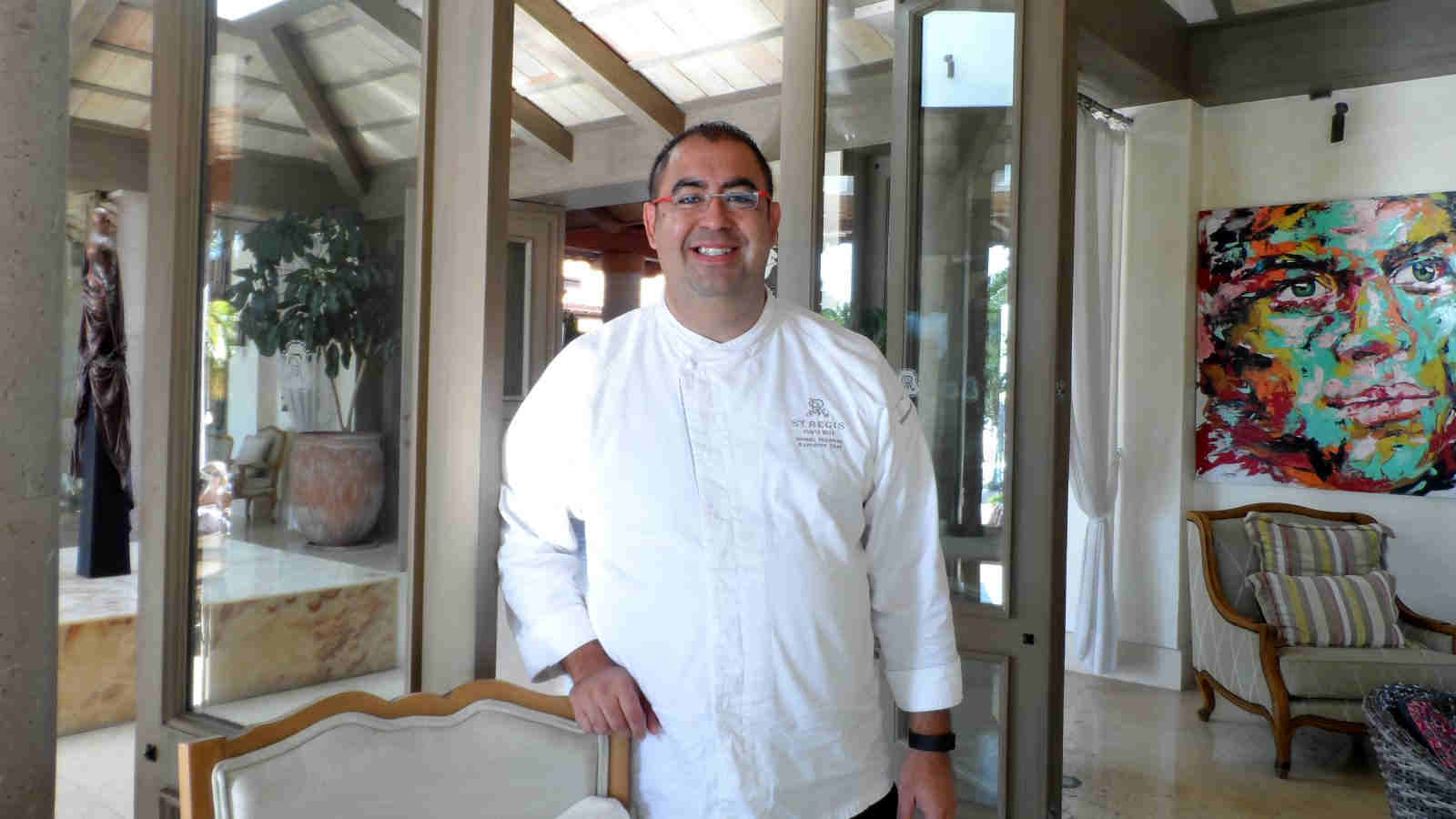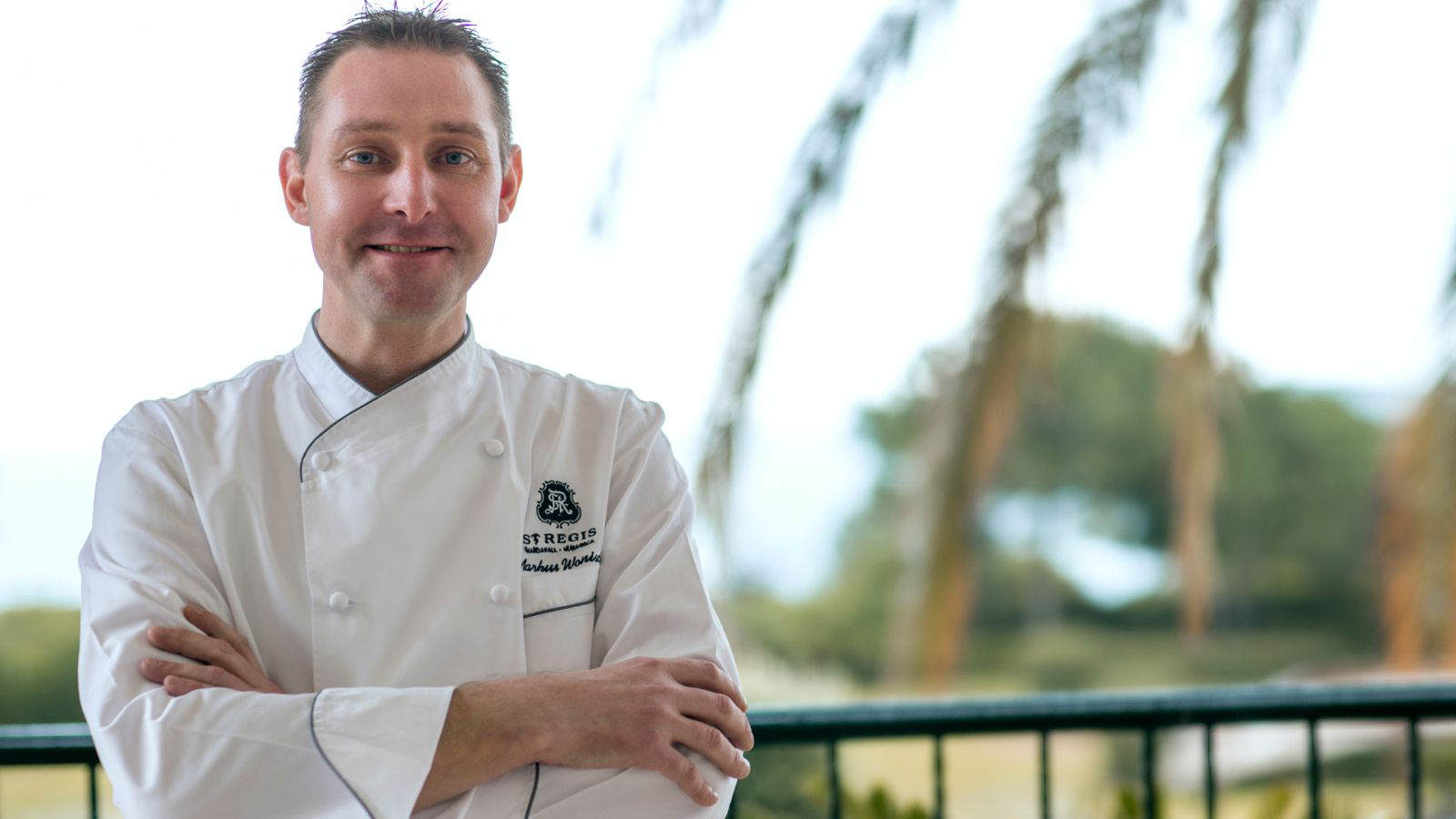 Chef Markus Wonisch
The St. Regis Mardavall Mallorca
Chef Markus Wonisch was born in Austria. Following school, Markus Wonisch completed his training as Chef and restaurant specialist. In 2000 he went to the island of Ibiza, where he started as Chef Poissonnier and finally was promoted to the position of Sous Chef of the brigade de cuisine at the Relais & Châteaux Hacienda Na Xamena.
In 2002 Markus Wonisch started at the St. Regis Mardavall as Sous Chef, the same place where today he brings his ideas into being in his capacity of Executive Chef.
Markus Wonisch will be cooking: Paella-Cream, rice croquette and red gamba.
Chef Sabrina Schanz
The Ritz-Carlton Berlin
Chef Sabrina Schanz has been the Pastry Chef at the Ritz-Carlton Hotel Berlin since June 2016. Career milestones have been the Swisshotel Berlin, Fischers Fritz Restaurant at the Regent Hotel Berlin, the Gabriele Restaurant and the First Floor restaurant at the Hotel Palace in Berlin.
She has been chiefly inspired by her first Chef de Cuisine Tim Raue, who showed her how to uncover the subtleties of the sense of taste. Together with Head Pastry Chef Yvonne Liehr, St. Regis Mardavall, Sabrina Schanz is responsible for preparing the dessert buffet on the Culinary Safari 2017.
Sabrina Schanz will be preparing: Cherry-Blossom, cheesecake with pear and ginger.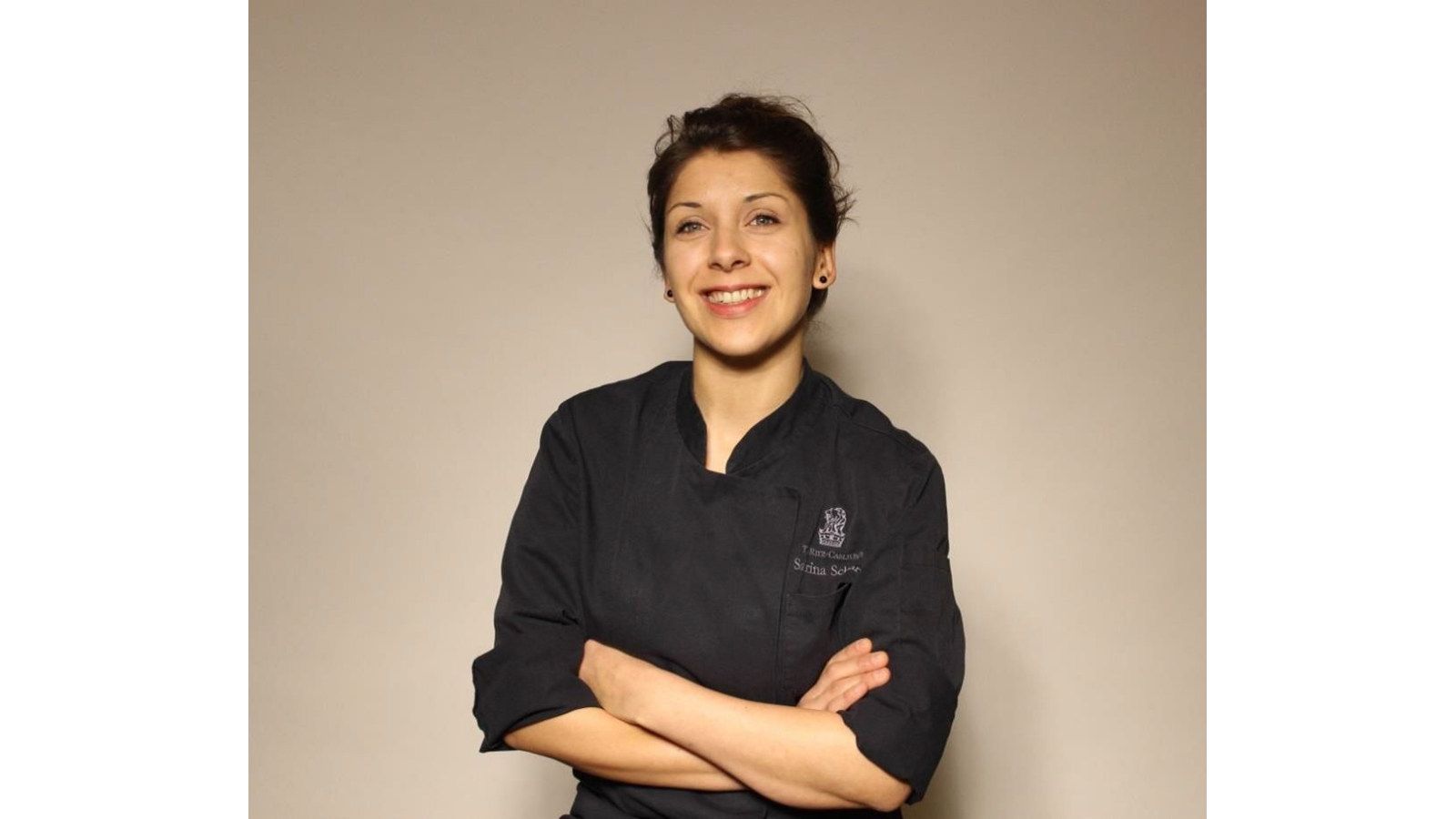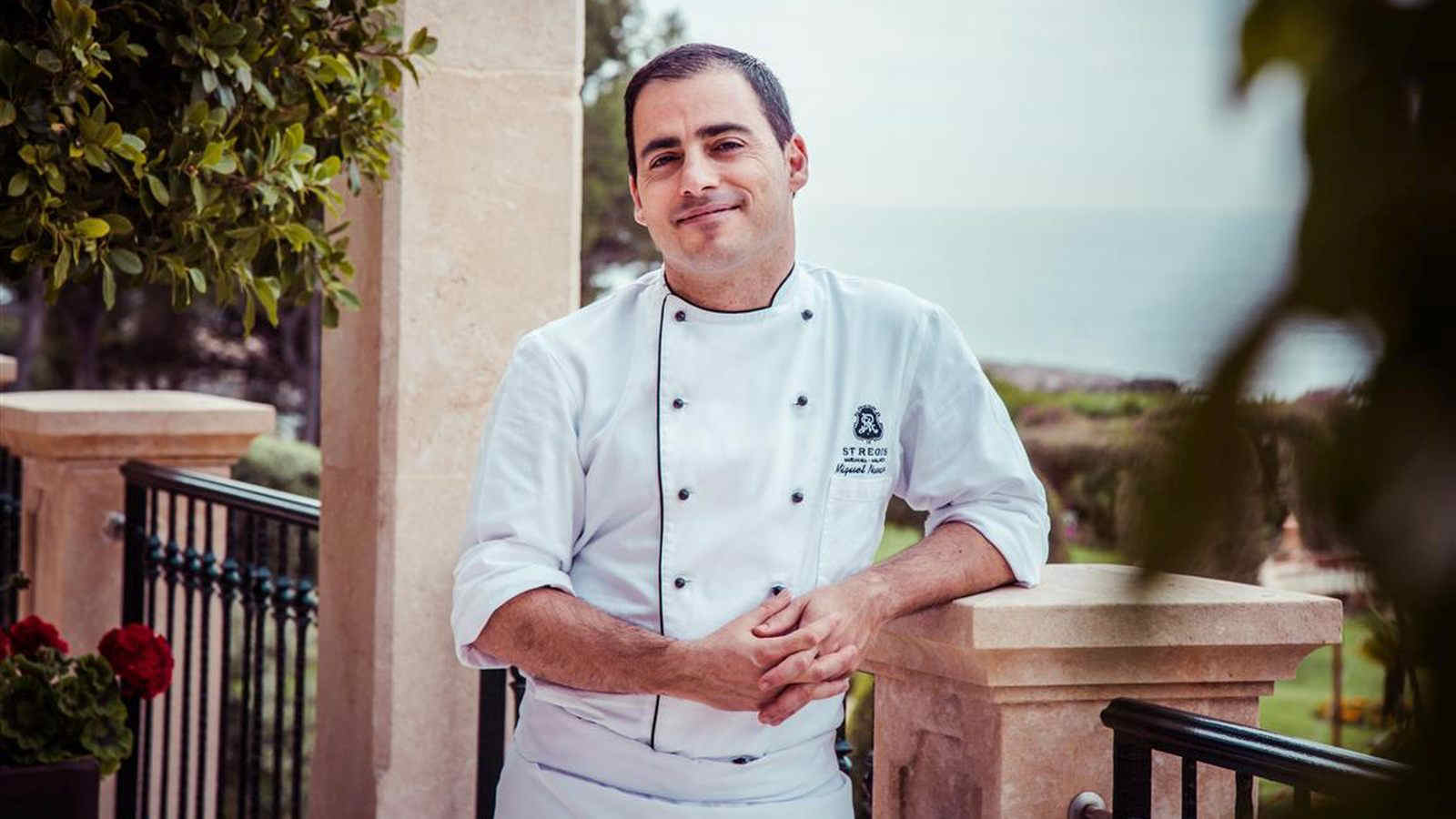 Chef Miguel Navarro
The St. Regis Mardavall Mallorca
Chef Miguel Navarro began his professional career at the age of 16 as an apprentice at the family restaurant on the island of La Gomera. He then studied hospitality in Tenerife, where he also worked in various hotels on the island.
He has completed periods of learning in several 3 Michelin Star restaurants such as Piazza Duomo, Azurmendi in Bilbao or at the restaurant El Celler de Can Roca in Girona. Since 2017 he is the Executive Chef de Cuisine of the Restaurant Es Fum.
Miguel Navarro will be cooking: Grilled beef back, fine cream of beef marrow, caviar and grapefruit vinaigrette
Chef Daniel Franco
The Ritz-Carlton Abama, Tenerife
Chef Daniel Franco has been a fan of culinary creation, so much so, that in 2012 he cooked his way to the first Michelin star for the Restaurant Kabuki in Hotel Abama in Tenerife. Big career milestones were the restaurants Wagamama and Clos Maggiore in London, the Solaga in Tenerife and the Basque restaurant Andra Mari in Galdakano.
In culinary terms he concentrates on a mixture of Japanese and Mediterranean cuisine, though owing to his many travels there is also an infusion of new ingredients from Mexico and Peru.
Daniel Franco will be cooking: Fine cut of white fish with black Canarian potatoes, green sauce and Usuzukuri sau.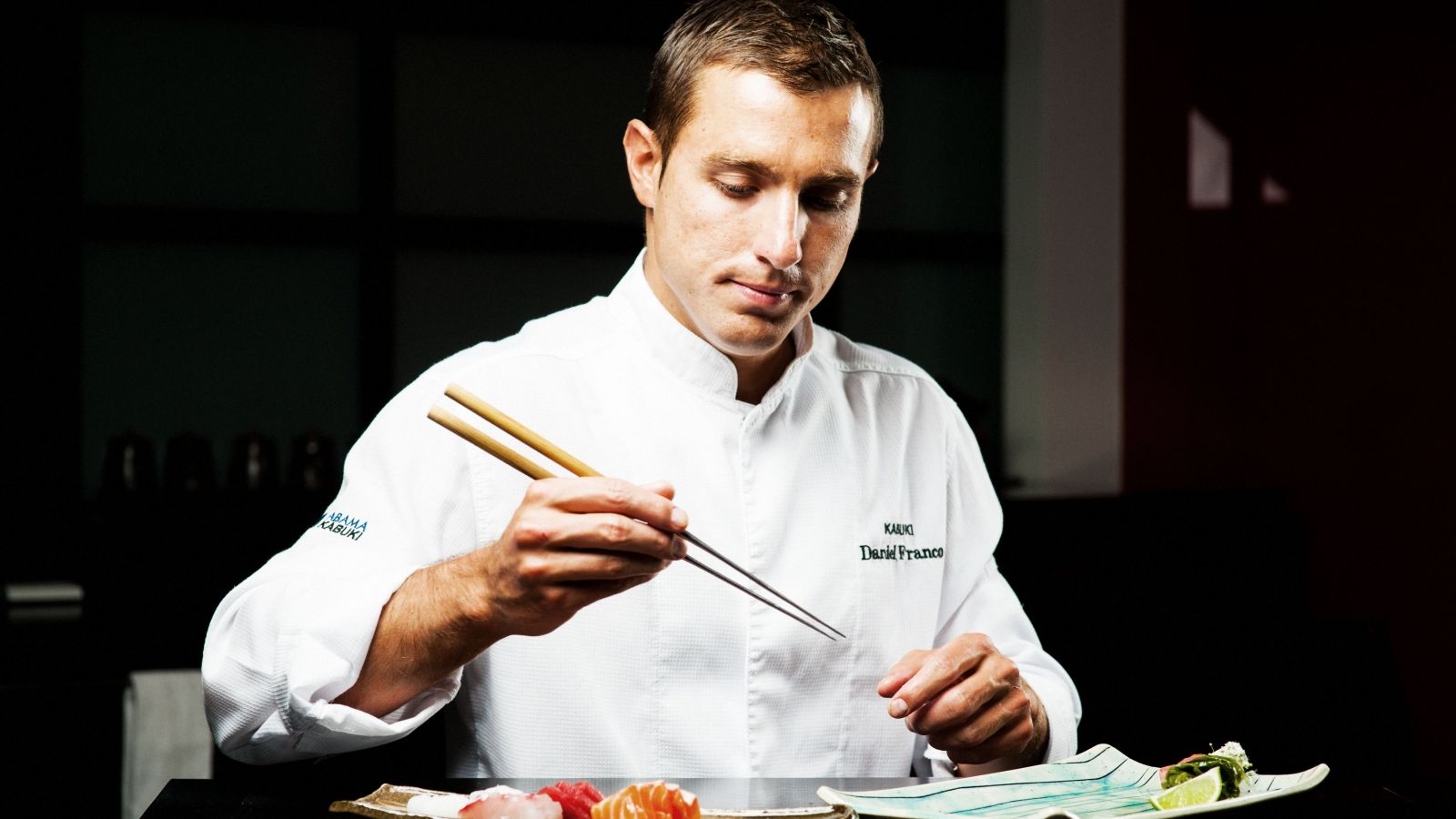 Chef Serhat Eliçora
The St. Regis Istanbul
Chef Serhat Eliçora's love for cooking has always led him along the right path. He was born in 1989 in the Turkish town of Bolu. He completed his training at the Anatolian Culinary Institute. His first culinary steps were taken at the A'jia Hotel, Emporio Armani Restaurant and the Four Seasons Istanbul. Numerous commendations from the Chaîne des Rôtisseurs and the Istanbul Culinary Days serve to confirm his culinary skills.

His creations are a fusion of Italian and French culinary techniques. The combination of taste and presentation have made him a huge success at the St. Regis Istanbul.
Serhat Eliçora will be cooking: Grilled meatballs with bell peppers, tomatoes, pita bread and yoghurt sauce.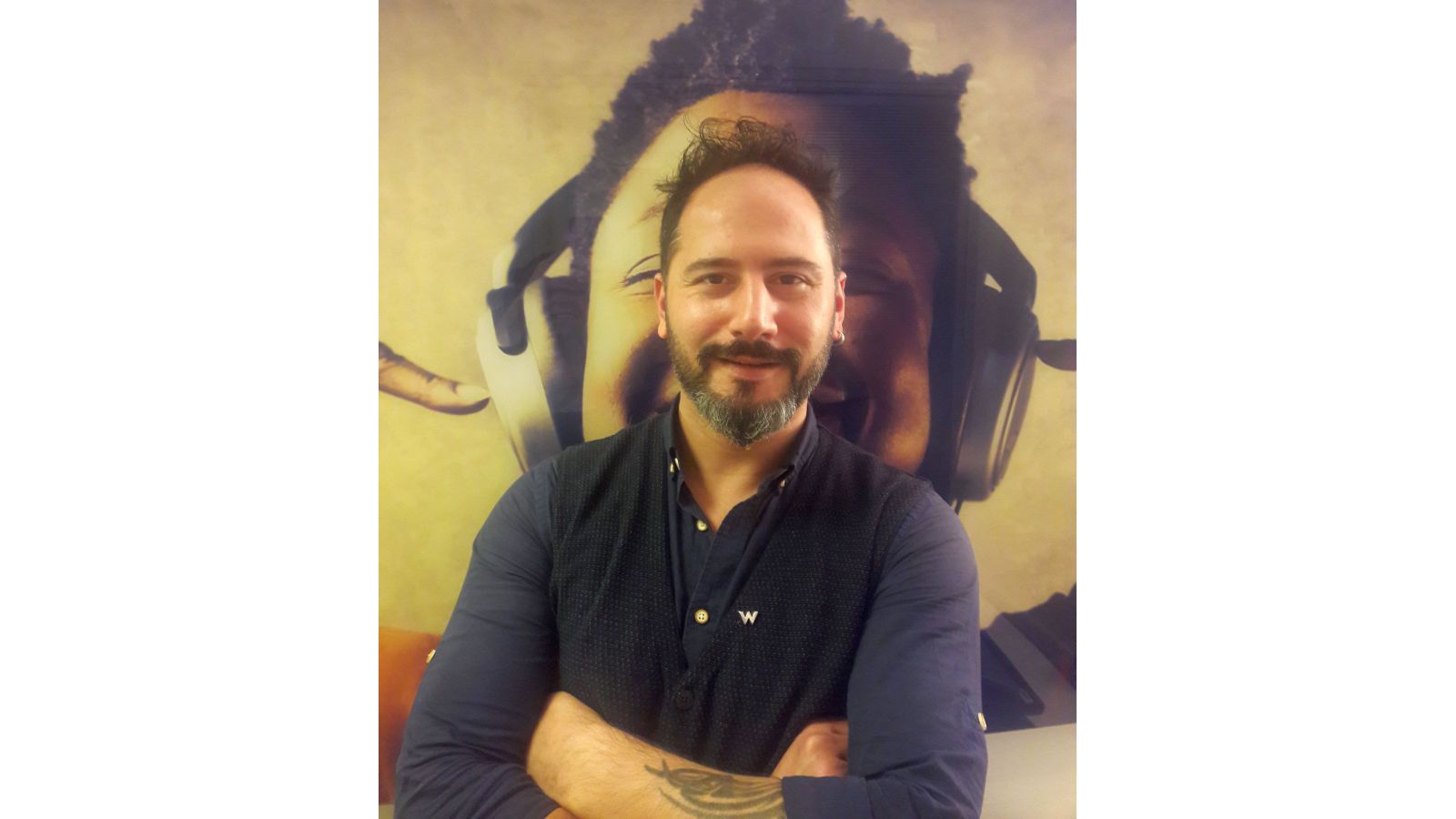 Mixologist Serdar Pelister
W Istanbul
Serdar Pelister discovered his enthusiasm for the world of cocktails in the kitchen so he decided to change careers. After career milestones at the Kempinski Barbaros Bay Bodrum, the Kempinski Emirates Palace in Abu Dhabi and Rixos Pera Istanbul the most exciting part of his work today at the W Istanbul lies for him in the creation of new cocktails.
Seeing his guests happy at the bar is important to him; if that is not the case then he likes to welcome them with a cocktail mixed with genuine joie de vivre. Herbs are both his favourite ingredients and his secret passion. Serdar Pelister is mixing drinks at the Culinary Safari 2017.
Discover 2017's Culinary Safari