Culinary Safari will return in 2019
8th CULINARY SAFARI | 20th JULY, 2018. Travel the World through an exclusive tasting experience, transporting you from German cuisine with a modern and provocative twist, to Japanese contemporary culinary creations, and then finishing your journey with the sweetness of the finest Italian patisserie from the Campania region. A crossover between the foods of our World, where internationally recognized chefs create to deliver a unique experience for the delight of your palate.
The gourmet evening begins at 19:30 h with a Champagne reception at the terrace bar accompanied by live music. The guests then move on to the hotel garden where they are awaited by the nine hosts. The culinary journey through the hotel then begins. While passing by different locations of the hotel, such as the garden terrace, Aqua Restaurant or the main kitchens, the guests savor artful combinations created by the top chefs and delight themselves with the mixologist's cocktails. Traditional Mallorcan winemakers will also be offering a selection of their finest wines as the evening draws in at the Culinary Safari.
FEATURED CHEFS 2018
Chef Joachim Wissler
Restaurant Vendôme - Grandhotel Bensberg Castle
Joachim Wissler knows how to compose high-quality ingredients for gastronomic symphonies that are not easily forgotten. Born in 1963 and raised on a farm in the Swabian Alps, this passionate chef completed his training in the Hotel Traube Tonbach. His cooking style is provocative, modern and creative. He is considered one of the reference personalities of the so-called "New German School", whereby long-forgotten regional products and dishes are experiencing a comeback. In 2010 Joachim Wissler published his cookbook "JW". He has been awarded with 3 Michelin stars.
Chef Joachim Wissler will be cooking: Langoustine with chanterelles, sweet potato, carrot and ginger geleé, almonds and tandoori cream.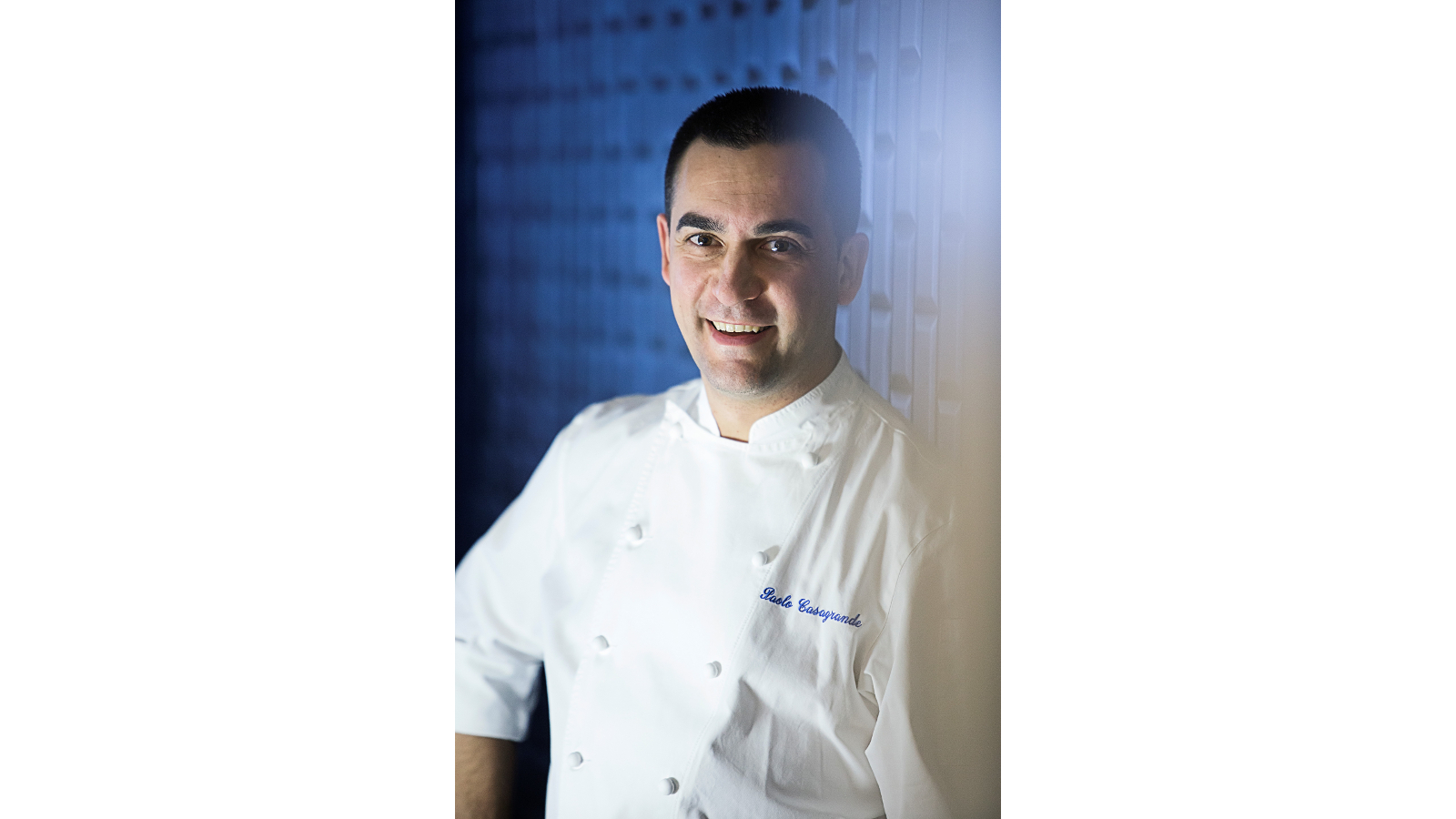 Chef Paolo Casagrande
Restaurant Martín Berasategui de Lasarte in Barcelona
Since 2012 the Italian chef, Paolo Casagrande, has been cooking for Martín Berasategui at the Lasarte restaurant in Barcelona, which was awarded its third Michelin star in 2017.
After completing his training as a chef and various stages in Italy, Paolo Casagrande perfected his skills in prestigious restaurants in Milan, London, and Paris under the leadership of world-renowned chefs, such as Alain Solivérès.
Chef Paolo Casagrande will be cooking: Squid tartar with liquid egg yolk, onion consommé, and kaffir lime.
Chef Markus Wonisch
St. Regis Mardavall
After school, the Austrian, Markus Wonisch, completed his training as a chef and restaurant specialist. He owes his rich culinary experience to several professional stages. In 2002 he began working at the St. Regis Mardavall as Sous Chef, where he now adapts his ideas as Executive Chef. Indispensable for this is good groundwork and sauces with an intense taste. For this Austrian, the quality and freshness of regional products come first.
Chef Markus Wonisch will be cooking: Veal ravioli with parsnip foam, foie gras, and summer truffle.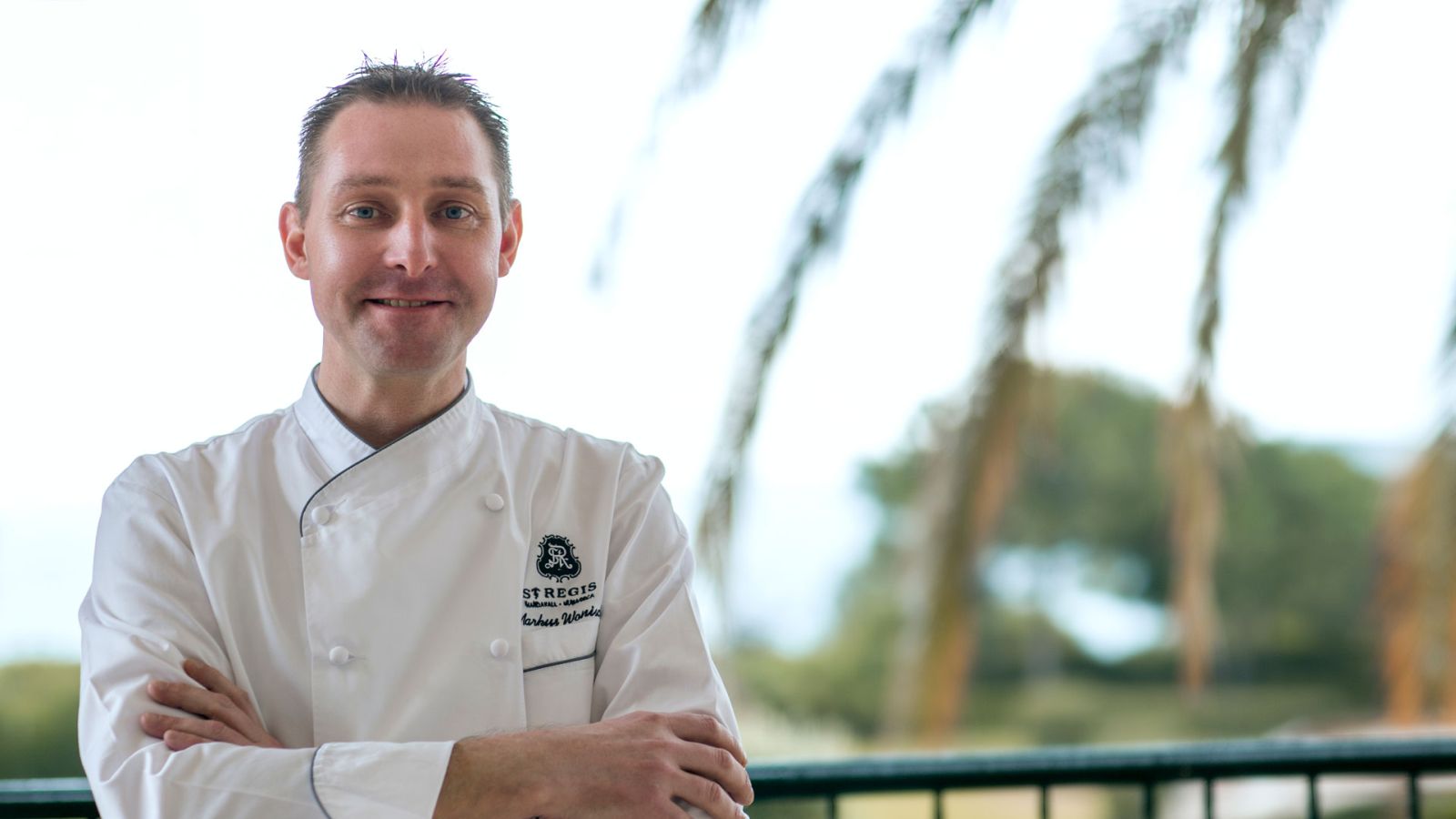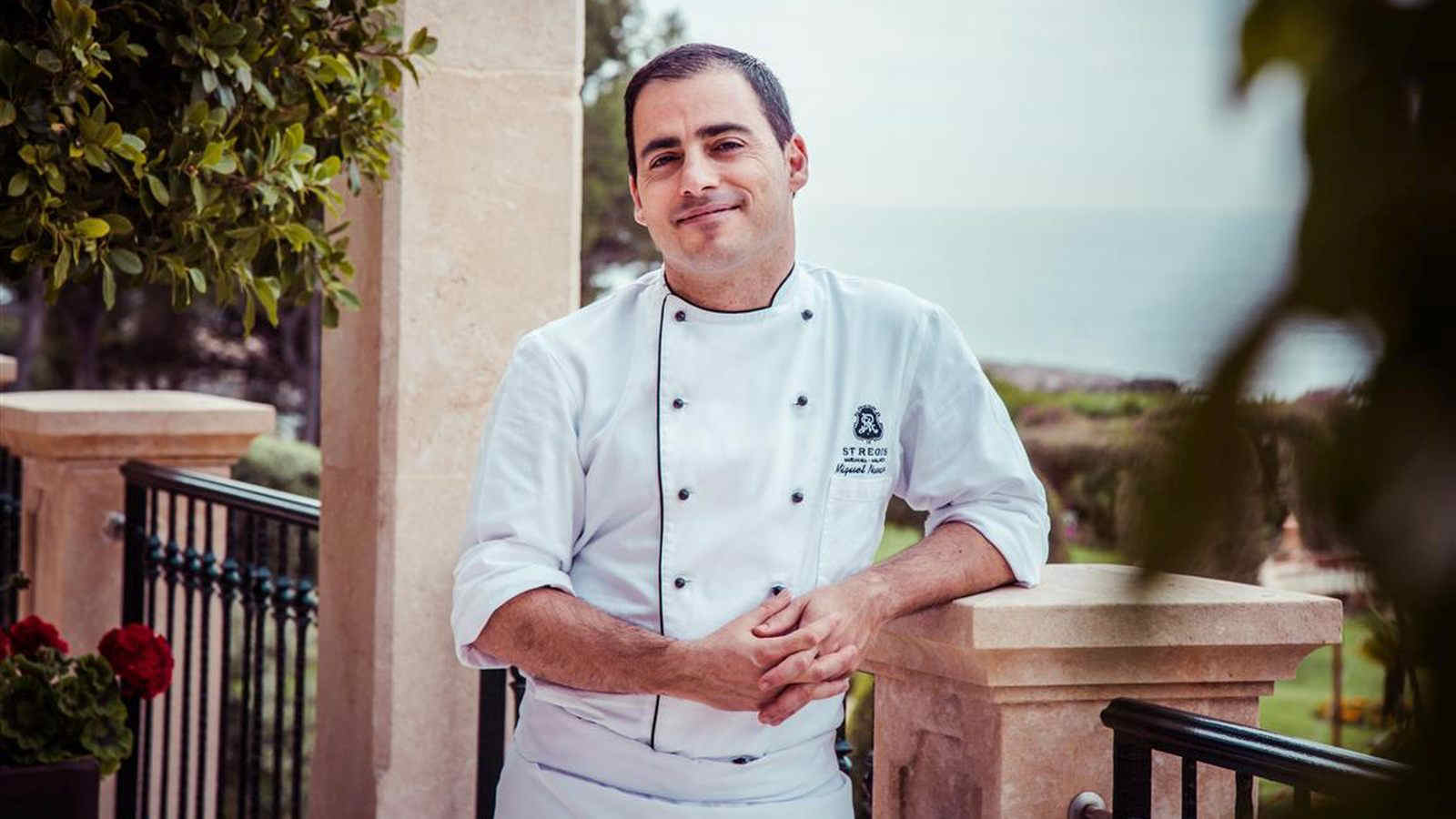 Chef Miguel Navarro
Es Fum Restaurant, St. Regis Mardavall
Miguel Navarro cooks at the one-star restaurant Es Fum at St. Regis Mardavall. The professional career of this Spaniard starts with internships in Martín Berasategui's three-star restaurant in San Sebastián and also in El Celler de Can Roca in Gerona, acclaimed as one of the best restaurants in the world. With short trips to Hong Kong and New York, he broadened his culinary horizons. This was followed by a long career at the Ritz-Carlton Abama in Tenerife (2 stars), the Aqua restaurant at the Ritz-Carlton in Wolfsburg with 3 Michelin stars and the Lasarte restaurant in Barcelona, also with 3 Michelin stars.
Chef Miguel Navarro will be cooking: Grilled Ibérico Presa, mango chutney, and green salad leaves.
Chef Mathieu Le Tirrand (In representation of Stéphhanie Le Quellec)
La Scène restaurant in the Parisian Prince de Galles Hotel
Stéphanie Le Quellec decided she wanted to be a chef at the age of 14. Shortly thereafter, she began her studies at the famous Albert de Mun Hotel School and felt fully in her element. It was the 3-star Chef Philippe Legendre who offered her a great professional opportunity in the famous Hotel George V. Various stages followed until she was promoted to Head Chef at the 2-star restaurant Domaine de Terre Blanche. Stéphanie Le Quellec believes in the integrity of the product and in strong flavors that taste like what they really are, believes that got her to win the Michelin Star.
Chef Stéphanie Le Quellec will be cooking: Organic Fields Tomatoes, confit, aromatic juice, fresh herbs sorbet.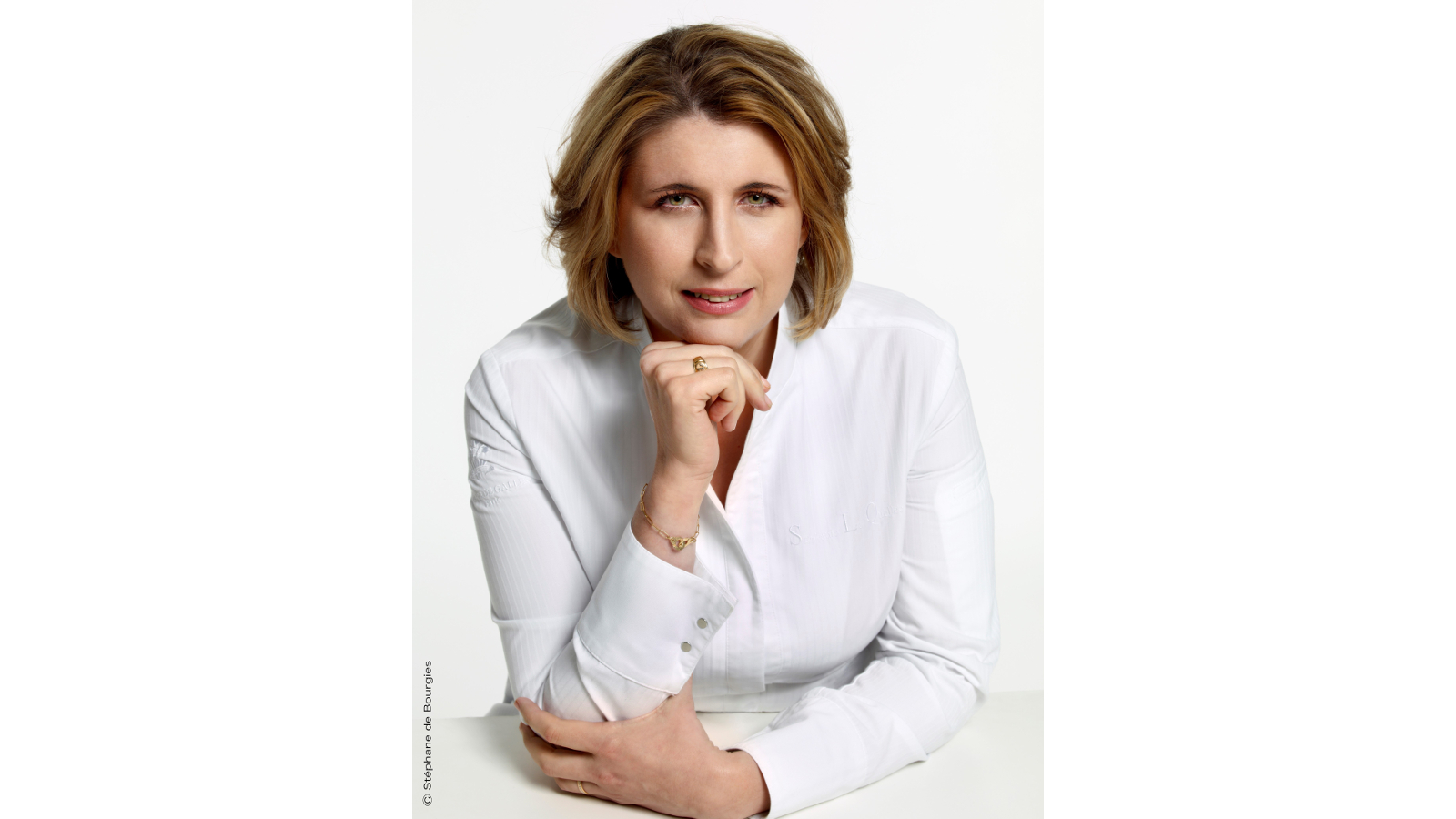 Chef Stanislav Polesskiy
The St. Regis Moscow Nikolskaya
Stanislav Polesskiy is the Executive Chef at The St. Regis Moscow Nikolskaya. As a baker, a butcher and a cook, he followed in the footsteps of his uncle Vladimir, who worked in various restaurants in Moscow. Stanislav Polesskiy loves to decorate dishes himself. Russian cuisine is his passion, but he is enthusiastic about Italian, French, Japanese and Southeast Asian dishes. He also likes to follow in the footsteps of Auguste Escoffier. His favorite dishes include crab, cooked in a wok and with crushed pepper.
Chef Stanislav Polesskiy will be cooking: Russian Olivier Salad.
Chef Ken Takahashi
Prince Gallery Hotel, Tokyo
When Ken Takashi looks back at his gastronomic career, the Japanese chef likes to think especially of his mother's delicious dishes and the modern Japanese food style of his Master, who he has known for 23 years. Ken Takahashi does not find inspiration in cookery books but from the crowds and the scenery of Tokyo. He is not especially impressed by traditional Japanese customs and recipes, but by contemporary Japanese cuisine that he creates. For him, it is important that the balance is right and that his dishes look like little works of art.
Chef Ken Takahashi will be cooking: Cha Soba & Tuna Carpaccio, Carabinero Tempura.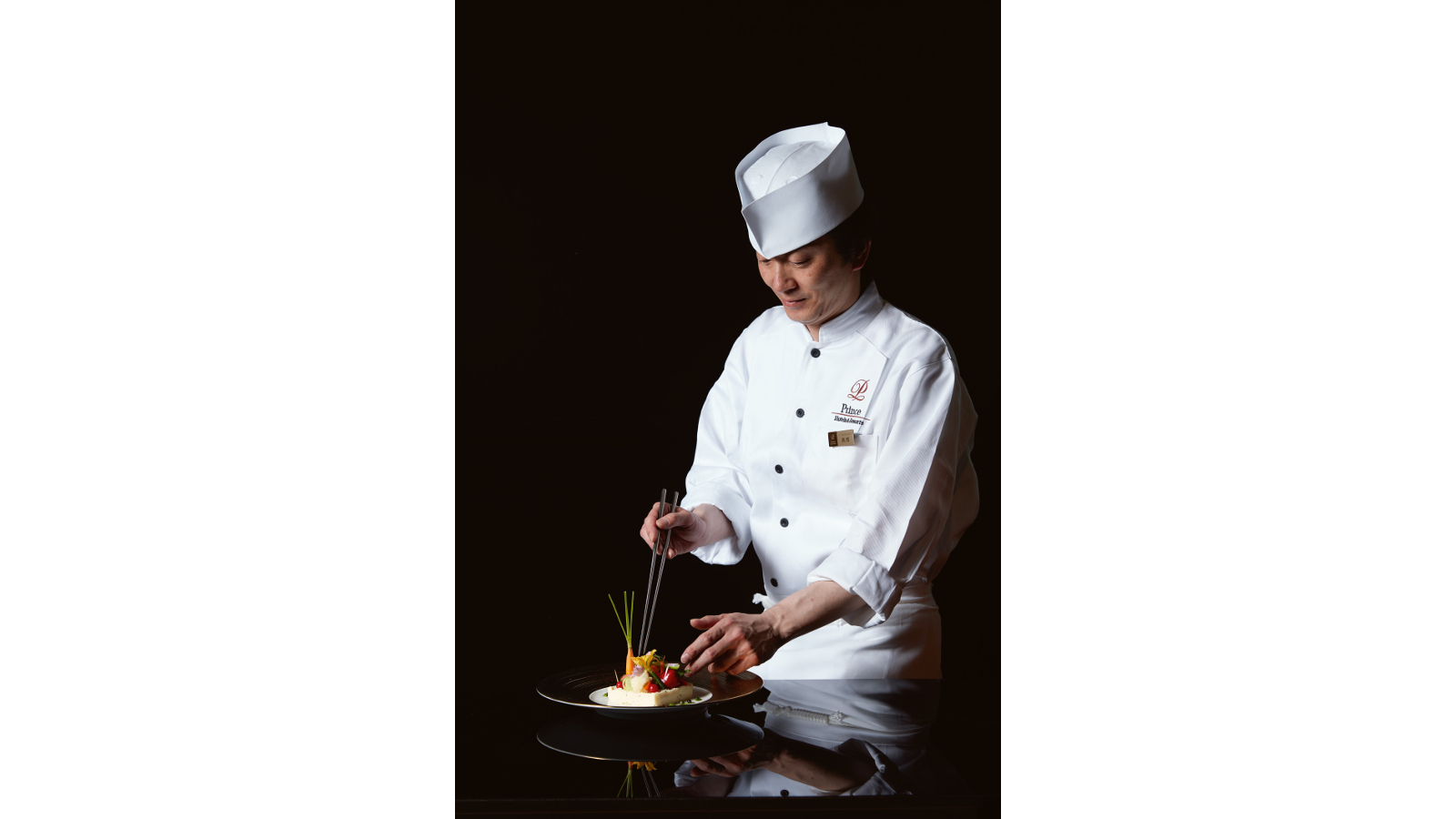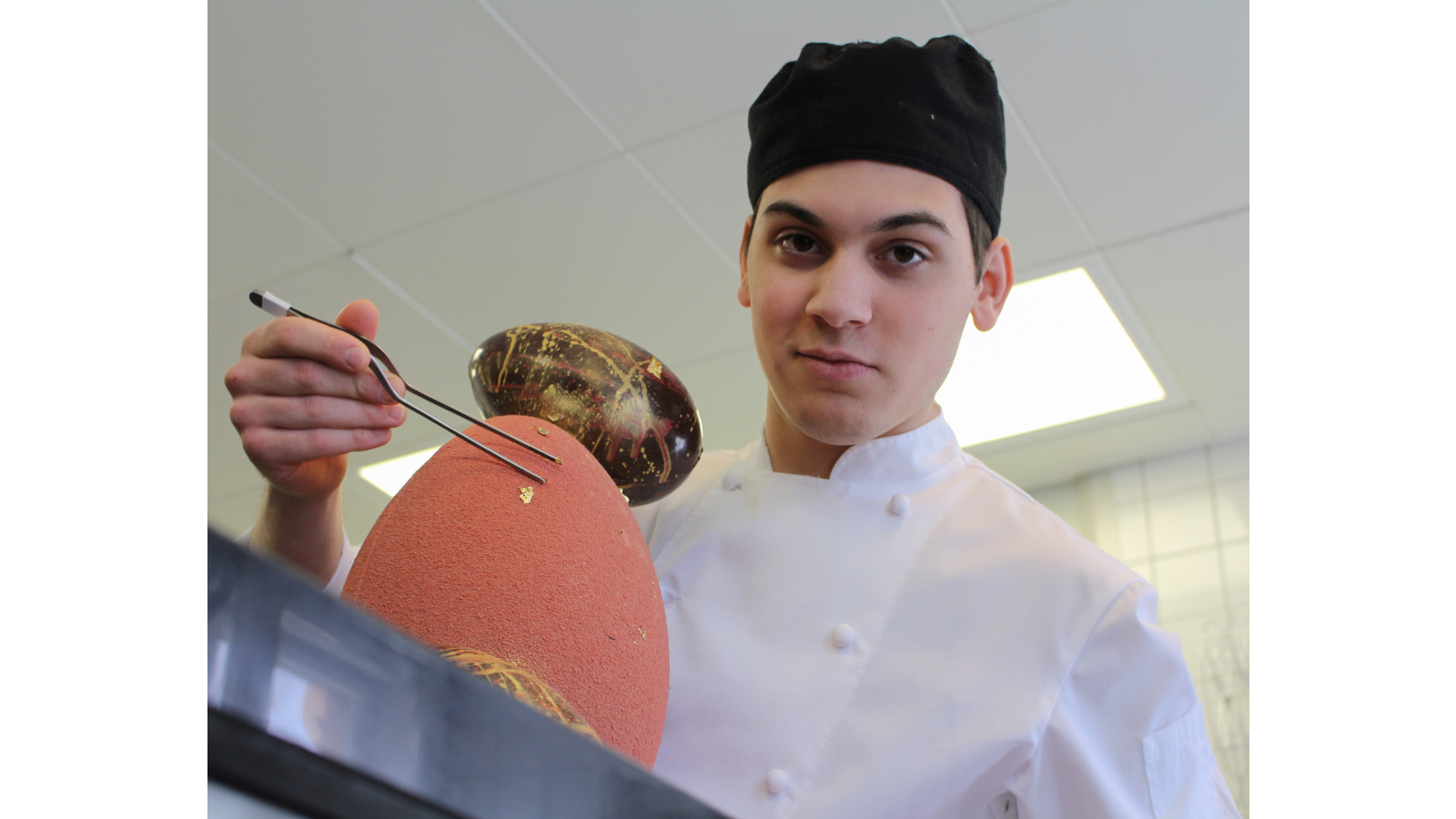 Patissier Francesco Genovese
The Ritz-Carlton, Vienna
As a child, Francesco Genovese actually wanted to become a maths teacher. He then found his true happiness, not in mathematics, but in the perfect science of patisserie. Lovingly prepared desserts from his grandmothers and aunts inspired the Italian from the Campania region to pursue this career path. Great chefs have accompanied him, including star chef Federico Belluco. Patisserie is for him an ever-growing and evolutionary world. With his desserts, he tries to give the guests of The Ritz-Carlton in Vienna the feeling of being at home.
Patissier Francesco Genovese will be preparing: District cheesecake and Austrian Apricot Strudel.
Mixologist Rafa Martín
Brass Club Palma de Mallorca
Rafa Martín, 39, comes from Salamanca in northern Spain. He learned his trade at the hotel school in Salamanca, where he also discovered his vocation as a mixologist. Rafa Martín is inspired by the land and people of Mallorca. In his work, he is delighted to meet new people constantly. His favorite cocktails include all the classics, but especially Dry Martini. He adapts his cocktail style to his clients and his main ingredient is definitely his passion for the profession.
Rafa Martín has won several competitions, including the bronze medal in the Cocktail World Cup in Beijing 2012.
Rafa Martín will be preparing one Basil & Guarapo Sour, and a Gin Mare, Tonic and olive foam.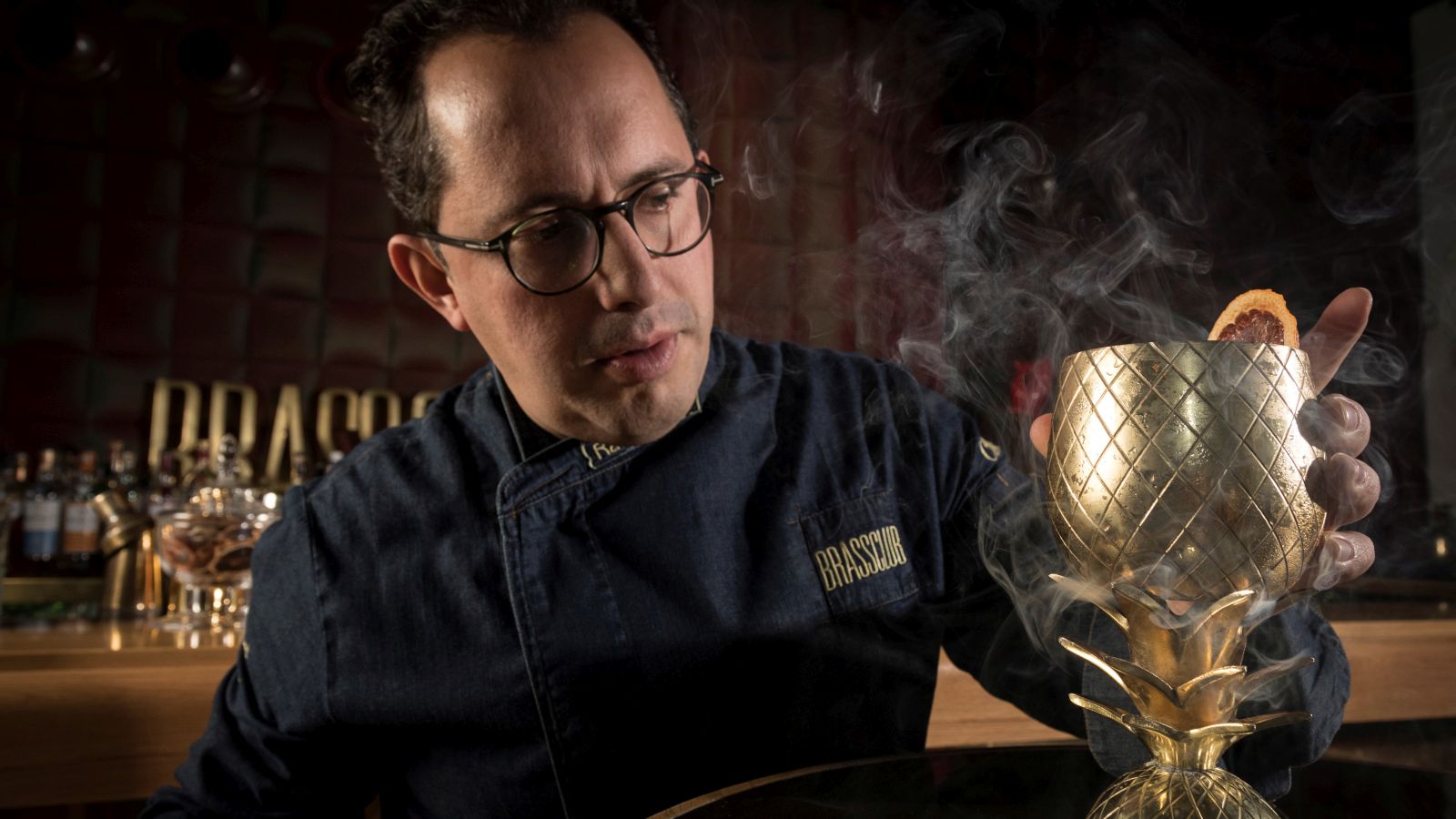 Discover 2017's Culinary Safari